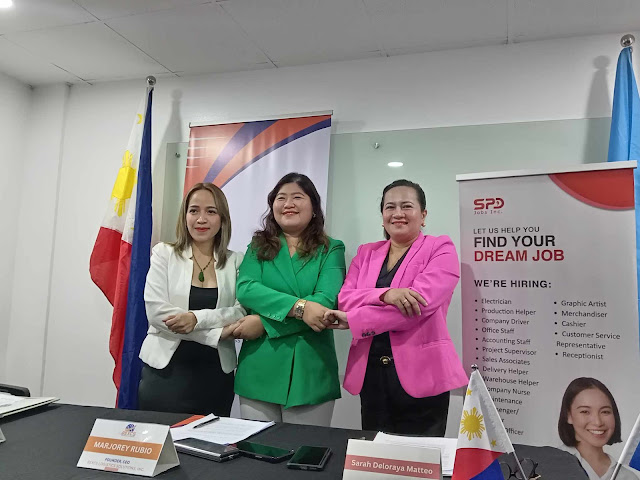 The term of the partnership will be long-term, with the option for BEXCS to eventually own the EVs. CLEVA will be responsible for the operation and maintenance of the EVs, as well as providing charging services.

The charging ports will be based in BEXCS branches, ensuring convenient access to charging infrastructure. This partnership also includes international mobility, with plans for BEXCS to expand its operations to China in November.
Marjorey Rubio Founder BEXCS Logistics Inc, Irene Angiwan WOWLEAP and Virgie Montilla WOWLEAP, Robert Hughes Founder and CEO CLEVA

This collaboration between CLEVA PH and BEXCS LOGISTICS SOLUTIONS INC. aims to promote sustainable transportation practices and contribute to a greener future. PR 2 Clean Vehicle Solutions Limited (CLEVA) and Bexcs Logistics Solutions Inc. (BEXCS) have recently signed a Memorandum of Understanding (MOU) to explore potential partnership and collaboration opportunities in the Philippines.

The MOU serves as a framework for the two companies to work together in the future. CLEVA, a supplier and operator of electric tricycles (EVs), aims to support BEXCS in developing its last mile delivery services in the Philippines and other regions

This collaboration is expected to enhance BEXCS' logistics solutions and contribute to sustainable transportation practices.

As part of the agreement, BEXCS is seeking an initial order of 1,250 EVs in the Philippines, with delivery expected to begin in the last quarter of this year.

CLEVA has confirmed its ability to meet these delivery demands. The primary goal of this partnership is to promote sustainability and green energy for a better economy. CLEVA PH, with a focus on creating a public transport eco-system based on sustainable clean transport solutions, aims to cater to community needs while ensuring affordability for society. The signing of the MOU between CLEVA PH and BEXCS LOGISTICS SOLUTIONS INC. represents a significant step towards achieving this vision. BEXCS LOGISTICS SOLUTION INC., a well-established logistics company, brings expertise in EV charging infrastructure.

This joint initiative will not only reduce carbon emissions but also contribute to cleaner air and a healthier future for all. Through this partnership, CLEVA PH and BEXCS LOGISTICS SOLUTIONS INC. aim to promote the widespread use of E-Trikes as a means of delivery, even in the outskirts of cities.

Additionally, with the support of WOWLEAP, we will be able to source manpower and provide inclusivity for our PWD and women drivers.