The COVID-19 pandemic has brought to light the crucial role of good health in our lives. As a result, many individuals are seeking to ditch old unhealthy habits and adopt new and beneficial ones.

Maintaining good health shields you from financial ruin, particularly in the Philippines, where the surging cost of medical treatments can wipe out the savings of an average wage earner.

Prevention is always better than cure, however, there is no foolproof way to ensure a life free from illness and disease. The next best thing for you to do is to get a health insurance plan that will protect you and your loved ones from the escalating cost of medical care.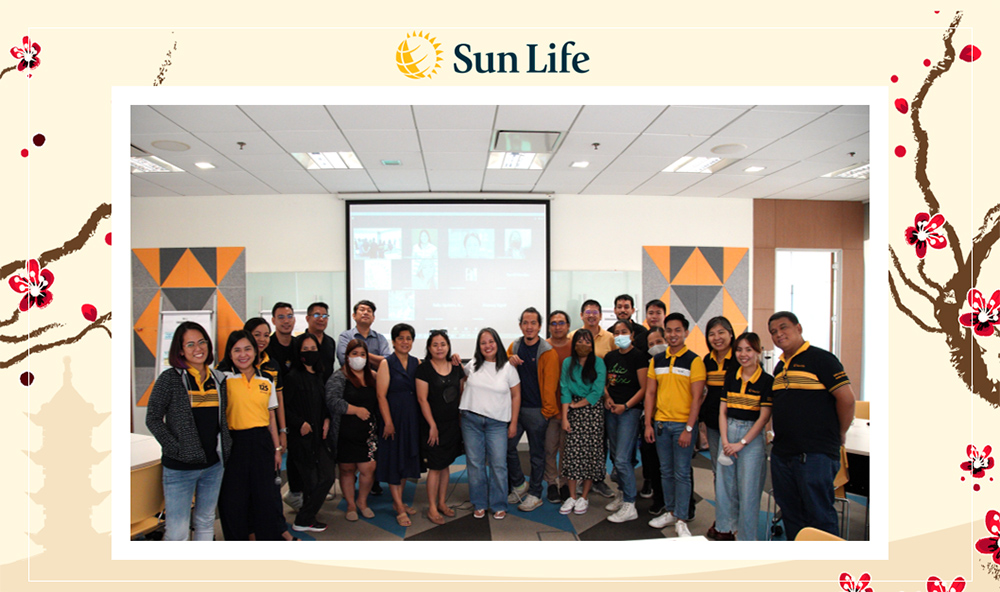 Here are some things you should know and questions to ask yourself before getting a health insurance plan
Is getting Health Insurance during medical inflation worth it?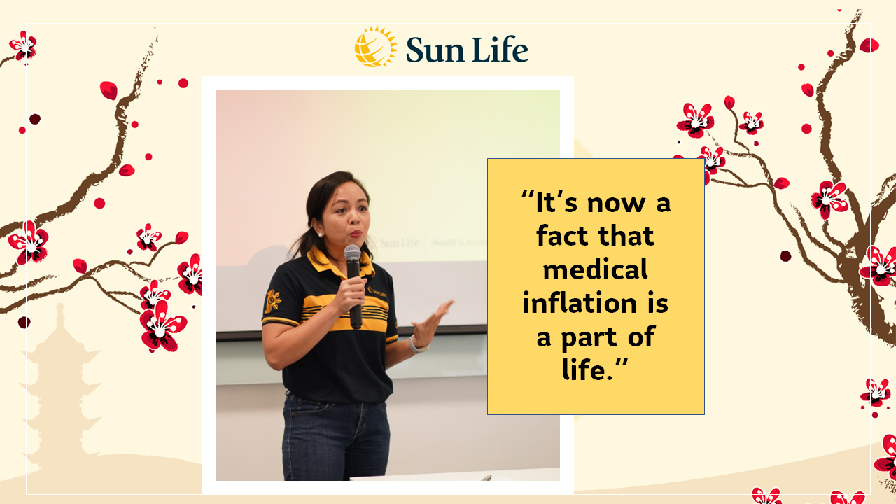 According to Francesca Tolentino, Affinity Partnership Manager, Health & Accident Team of Sun Life "It's now a fact that medical inflation is a part of life".

These days, a medical emergency can quickly deplete your resources due to soaring medical inflation. In addition, medical expenses could not end with your stay in the hospital. Therefore, having health insurance is a crucial financial precaution to take in the event of unanticipated medical emergencies.

In addition to providing coverage for medical expenses, purchasing a health insurance policy has a number of other advantages that can protect your finances, such as tax advantages, cashless claims, and more.
 Benefits of Having a health Insurance 
Expenses for inpatient care and medical expenses are covered

Hospitalization bills, can be a significant financial burden. A medical emergency can deplete your savings and even lead to debt. However, a health insurance plan can cover hospitalization and other medical bills, depending on the policy you choose. This enables you to receive necessary healthcare without worrying about the financial strain.
Depending on your provider, you may get access to medical consultations, tests, and preventative care services without spending from your pocket. Providers often have a network of affiliated doctors, clinics, and testing centers that they directly pay for.

Preventive measures for future illnesses
Health insurance also offer protection from future ailments, particularly those that could be fatal and become more common as you age. When you become ill later in life, you might not be able to buy an inexpensive health insurance coverage.


Emergency assistance is provided
Health insurance policies frequently cover emergency services, sparing you from the high costs of ambulance and emergency room treatments. You can get quick medical care without worrying about the cost until you've recovered fully.
Back up protection
Having your own health insurance plan gives you additional security outside of your HMO, even if the majority of workplaces offer health benefits to their employees through group insurance policies. It also comes in handy when you're no longer employed.
Factors That Influence the Price of Health Insurance and Is Health Insurance Expensive?
Garett Maralit, Muti-awarded Financial Advisor and Sales Manager of Sunlife said  "If we want to fix our finances, we have to go back to the basic – budgeting," 
Having insurance will cost an arm and a leg is the biggest misconception people have about insurance. Many people have put off purchasing insurance because they believe it will be more expensive than the protection it will provide.
Listed are some factors that will impact the prices of your premiums
 Age of the Insured 
There are certain diseases, disorders, and other health issues that people are more likely to develop as they age. Thus, they end up utilizing more healthcare services than younger individuals. As you get older, it's likely that your health insurance rates will climb as a result of the insurers' expectation that you'll need more medical attention.
Type of Plan Chosen
Not all insurance policies are created equal; some could have more expensive rates. As a general rule, your out-of-pocket costs will be lower the more expensive the premiums are. Your premiums will rise if you add extra benefits and riders.
Additionally, some insurance products come with investment options included. Take some time to research your options because investment-linked policies can cost more or less than traditional or guaranteed policies.
Duration of policy
Your total premiums may increase the longer you are under your policy's protection. The rise in healthcare costs as well as other economic concerns may be crucial. Policies that provide coverage beyond the age of 60 are likely to have higher premium prices since older persons are often regarded to be more prone to illnesses and other medical issues.
Pre-existing medical conditions
Risks for various chronic illnesses and other forms of disorders will vary depending on a person's health status. Pre-existing medical issues will be taken into account by insurance carriers when calculating the premium costs for each policy holder.
You could be forced to submit to medical exams when enrolling for a health insurance plan, as well as to divulge any pre-existing ailments or a family history of specific illnesses.
Conclusion
When you do your research, finding the best health insurance plan is simple. It may appear pricey at first, but it is a priceless investment that will protect you and your loved ones in difficult times. At the end of the day, purchasing a healthcare plan is always a wise decision.