Bo's coffee has always been my favorite coffee shop since I was in college. Apart from the shop's aesthetically pleasing design, their locally-produced coffee is what keeps me from coming back. Coffee is a staple piece in my table, may it be breakfast, lunch or dinner. As a nurse I have to stay awake and alert all the time that is why I can consume more than 3 cups of coffee a day. As I am always on a rush due to my workload, I haven't really learned how to brew properly so I was excited when I got my invite to the Bo's Coffee Appreciation  day.
Upon entering the BF Aguirre Branch I was immediately welcomed by a strong smell of freshly brewed coffee .  Bo's coffee staff shows great example of Filipino hospitality with their exemplary service and warm smile.  We were taught how to taste, smell, and check the color of each coffee beans. My personal favorite was "sagada" as I find the taste well blended between sweet and bitter.
MAKE YOUR OWN CUP OF BO'S COFFEE
BREAKFAST CHOICES
As they say, the first meal of the day is the most important one.  If you're in a rush and need to get things done, scoot over to your nearest Bo's coffee shop and feast on their new offerings:
Bo's Big Breakfast Club Palate (P295.00) >>scrambled egg, 3 pieces of toasted bread, bacon, corned beef and bite size franks
Bacon, Lettuce and Tomato (P205.00) >>BLT is everyone's favorite. Crisp lettuce, fresh tomatoes and that irrestistable Bacon.
Bacon Pesto (P195.00) >>Another bacon variation? No problem with me, I like my bacon everywhere  🙂 This one is my favorite as it was a melt in your mouth goodness when you take the first bite.
Mango Cheesecake (P140.00)>>Mangoes have the perfect sweetness, add them to cheesecake and it's a match made in heaven!
ATTENTION TO DETAIL
BF Paranaque is one of the place to be when you want to have a gastronomic experience. It is one haven for food lovers and millennials flock to this place just to check out the latest buzz. As I have mentioned above BO's coffee is truly an eye candy with its minimalistic yet posh appearance perfect for hang outs, meetings  or get together.  Being a millennial I am keen on the details and aesthetic of the place as its one factor that can make me settle unto a place where I feel comfortable.
Each store of Bo's coffee features local artistry and craft. The chandeliers are designed by world-famous designer Kenneth Cobonpue while the chairs are colorfully upholstered by ANTHILL Fabric Gallery.
A TREAT FOR LOYAL CUSTOMERS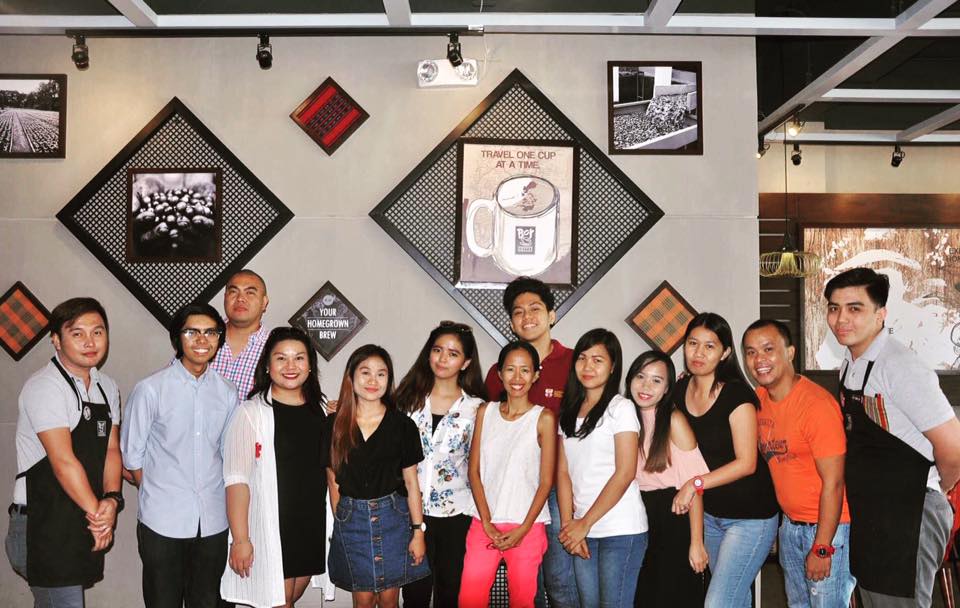 A unique way of providing rewards to its loyal partners is given by the prestigious coffee shop. Bo's coffee is generous enough to reward the first 100 customers with every store inaugurated. The first in line at the opening will get one cup of coffee every day for a year. That is 365 cups in total! The 2nd in line will be rewarded with 6 months worth of coffee and the 3rd in line will receive 3 months worth of coffee. The 4th in line up to the 100th will be getting a month's supply of the best coffee in the land. The grand opening date for the BF Aguirre branch is set on May 27, 2017.
This is one treat that I will surely would never miss!
Visit their Facebook page here for more updates.