Make up can enhance your natural beauty when the product is right for you. I have a combination of oily , dry and sensitive skin and that is why I am particular in choosing the right products that I apply on my face . I have started getting interested in paying attention in the way I apply make up when I entered the banking world as I have to attend meetings and meet clients everyday. So when I found out about DearBerry Philippines brand essence which is "affordable high quality cosmetics made with ingredients from nature "  I did not hesitate to check their products out.  Here are my top 5 dearberry products wish list
Magic Oil Control Primer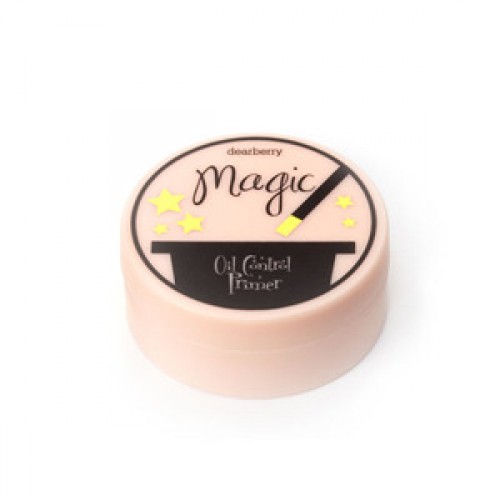 According to their website this gets rid of oil while rejuvenating the skin. As I have mentioned above I have a combination of dry and oily skin.  I tend to get oily after a few hours and having a great primer that can control the oiliness whilst prepping my skin for a smooth application of my foundation to my pores and filling the fine lines perfectly .Primer's are truly one time saver if you are like me that don't want to re apply your makeup after a few hours.
PhotoShop Concealer 
Sometimes when you are met with a deadline you tend to stay up all night thus resulting to a tired looking eyes. This concealer not only can hide blemishes naturally  it can also help in concealing the dark circles that any modern-day Filipina experience.
Cover Girl BB Primer #2 Natural Beige
Since the trend of korean cosmetics in the Philippines, the bb cream is one of the staple pieces in every girls makeup kit not only is it light weight on the skin, it can also whiten, conceal the blemishes and does not feel sticky. Perfect for an everyday look that can be enhance and leaves you with a natural dewy glow.
Suri Suri Aguamenti Powder #2 Natural beige
This does not only hold the entire look all day but can make your skin tone brighter and clearer with that youthful glow.  Having a great setting powder can make the finished look more flawless.
Flirt Lipstick No.1 Coral Beige
I personally prefer the shade in  coral beige as it goes well with any outfit. This flirt lipstick does not only make your lips stand out but it also moisturize and glides on for easier application.
Give a girl the right tools for makeup and she can conquer anything. All products listed here are from DearBerryPhilippines .  You can follow them on their social media
Facebook: DearBerry Philippines
Twitter:dearberryph
Instagram :@dearberry.ph