Business Process Outsourcing (BPO) is a booming industry in the country, giving the second-highest revenue contribution next to OFW remittances.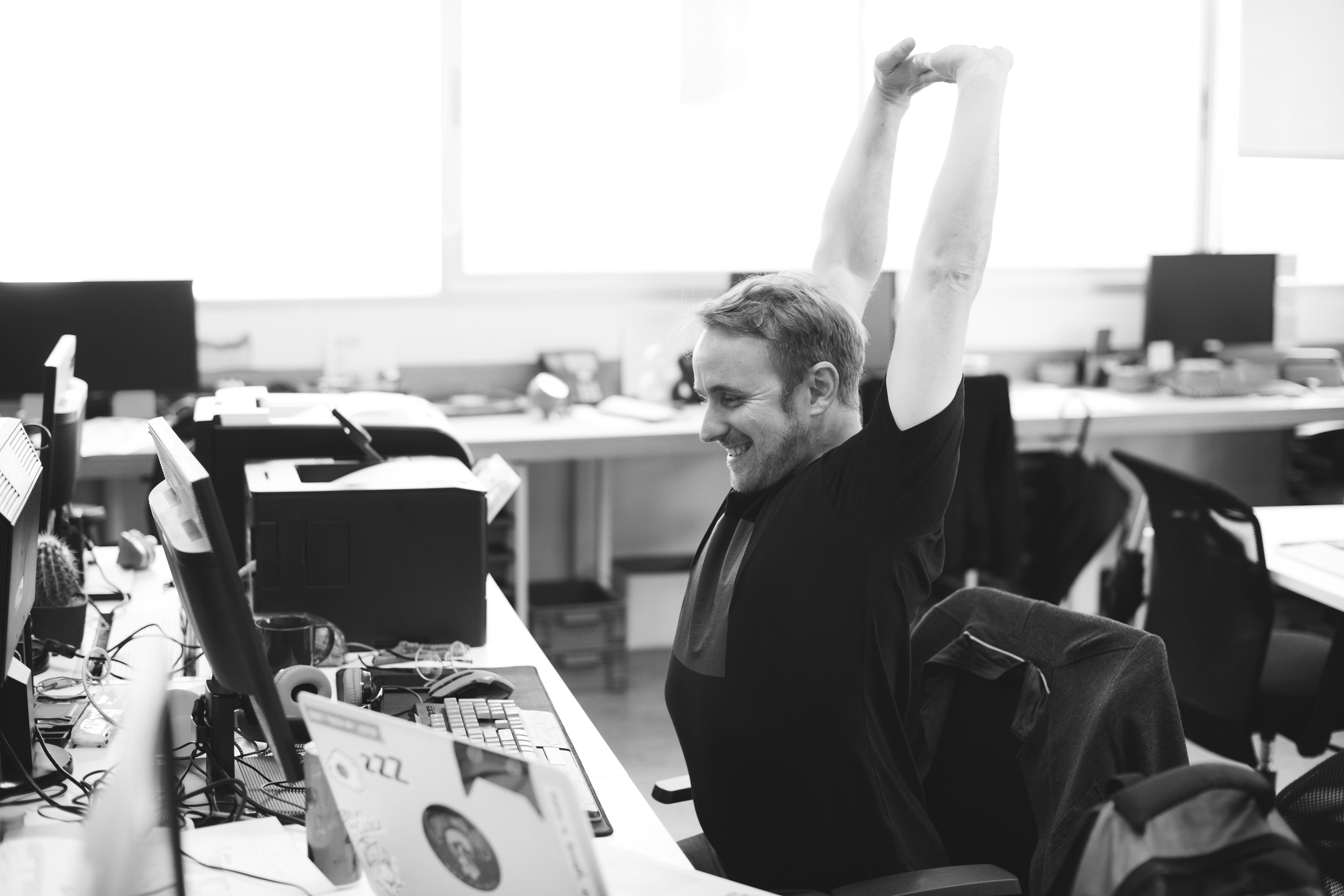 The business is known to be non-discriminating in their hiring; opening their doors and offering large paychecks to undergraduate, disabled, and older applicants who would have otherwise been limited by their age and situation. Despite the lucrative opportunities in the fast-growing BPO sector, the benefits often come with health issues due to unusual working hours employees must hammer through.
Risky business
Two years ago, the International Labour Organization for Asia-Pacific released a study enumerating the many challenges workers face in the "Sunrise Industry"—health concerns consisted of high levels of stress, fatigue, eye strain, headaches, and chest and back pain. Aside from physical strain caused by stress, people who work in contact centers experience intense pressure and emotional stress too from strict sales quotas and clients who would lash out at them over negative calls.
Oftentimes, the high pay offered in exchange for unusual working hours entices breadwinners to turn a blind eye on their health in their intention to better support their families with a more stable source of income.
Meanwhile, in a recent initiative with an American multinational corporation, the Department of Health (DOH) noted that to counteract the negative effects of work-related stress and lack of sleep, contact center employees often indulge in unhealthy lifestyles. As fast food restaurants, bars, and convenience stores are the only sources of food open during their work hours, agents also don't have enough options for healthy meals. Fatigue and exhaustion discourages them from being active, having them opt instead for sedentary lifestyles and easier ways to commute or go to work.
Making the right investments
To improve employee health and wellness, most BPOs partner with Health Management Organizations (HMOs) in introducing wellness programs to address the mental and physical needs of employees. They also integrate gyms into their facilities to give their workers easy access to tools that encourage active lifestyles.
This crucial service by HMOs provides healthcare services to the BPO worker but addresses sickness and immediate needs when they already fully manifest. However, BPI-Philam CEO Surendra Menon notes that those who work in BPO are often breadwinners seeking to secure their families and extend benefits to them as well.
"As these initiatives are certainly beneficial to BPO workers, employees must also consider for themselves investing in solutions that will help look out for their health, while preparing for their family's welfare too," said Menon.
"Working hard and wanting to provide the best for the family is innate," he said. "However, no one should ever work too hard that they are taking their health for granted."
To Menon, health protection through insurance is just as much a priority as living healthy lifestyles to continue providing for the family. A good solution to address both needs is a unit-linked health and life insurance plan that protects the life, secures and helps improve the health, and builds the wealth of its insured.
"When thinking of insurance, BPO workers might first consider solely getting health insurance because they think that's all they will need, but that only gives them help with one issue. They can consider instead getting a policy that works more for them with the premiums they pay. Something affordable but comprehensive enough to cover their specific health and life protection needs."
Innovative insurance products that will work best should build for the policy owner a health fund that accumulates over time to support future health needs. It will also provide cash benefits for the insured if they are diagnosed early on with critical illness.
Should they experience major disability or illness, the policy should ensure continuous life protection coverage, even in the event of non-payment of premiums upon diagnosis so that the insured can focus on getting better without any worry or financial burden to him or his family.
"It's also better if the policy comes with additional benefits to the owner," said Menon. "Preparing for uncertainties with insurance is one thing but taking impactful steps toward improving your health betters that preparedness."
One good option is Critical Care Max. With this unit-linked product, life and health protection is provided to the policy owner with riders available to personalize its coverage further. Integrated with the company's wellness program Philam Vitality, it extends to the insured steps they can take to know and improve their health, allowing them to earn points to enjoy exclusive rewards from Philam Vitality partners. It also gives the insured an upfront additional 20% coverage.
"The only thing Filipinos working in the BPO industry should keep in mind when looking for solutions is its fit to their needs," said Menon. "Quality insurance need not be expensive or solely focused on addressing one challenge, often the most effective answer is the one that not only helps you, but also your family."
To know more about Critical Care Max or any product in the Wellness series, visit www.bpi-philam.com. Receive valuable expert advice from BPI-Philam by visiting them in any BPI or BPI Family savings Bank, or drop them a line on their Facebook page www.facebook.com/BPIPhilamOfficial .