The first PASAY TRAVEL CITY TOURISM AND HERITAGE EXPO  last March 23-26, 2017 at the Marriott Hotel Grand Ballroom, Newport City, Pasay was organized by Pasay City Tourism Council, with the support of its City Mayor Tony Calixto.
This Expo aims to create a network of exhibitors as partners in promoting "Pasay, the Travel City, Your Gateway to the Philippine Islands. Trade fair booths for travel agencies, food and restaurant businesses, hotels, malls and other tourism-related business establishments in Pasay were featured.
I am honored to be  invited by Ms. Joy Felizardo to take part of the first Pasay Heritage Travel Expo.I have lived all my life near Resorts World Manila and Terminal 4 and have witnessed Pasay City's growth from the enhancement of its infrastructure to its urbanized selection of offered services.
The photo exhibit also highlighted the nostalgic old Pasay dubbed as "Travel in Time" to embrace its unique culture and history. Childhood memories came back as I reminisce thru history as it features one of my favorite places which was the Nayong Filipino. Through that park, I was able to see the beauty of the Philippines. My family used to go there for a morning bike ride or tour at what was called as the Miniature Philippines.
I remember going up and down the replica of Chocolate hills with my cousins and being in awe with the sight of the replica of Mayon Volcano. Nayong Filipino taught me a lot about the Philippines, I was able to immerse myself in the authentic experience of learning our customs and legacies. That park opened up my inner wanderlust as at that young of age, I was able to travel Philippines famous tourist spot without leaving my beloved city.
Architectural showpieces can also be found in Pasay and one of those is The Cultural Center which was built for the purpose of preserving, developing and promoting arts and culture in the Philippines.The scope of activities the center engages in include architecture, film and broadcast arts, dance, literature, music, new media, theatre and visual arts. It is the place where I was exposed to theater and music at a young age. There's an overwhelming feeling when you are inside this historical building which forms part of Manila's cultural heritage.
Pasay city is not only a gem to be treasured because of the essential infrastructures and architectural wonders that it boasts but more importantly it is where I grew up and where my memories were formed. There is nothing like it. There is no place like home.

This event coincided with the 16th National Convention of Lawyers of the Integrated Bar of the Philippines, with an estimated attendance of around 2,000 lawyers from all over the country with no less than Pres. Rodrigo Roa Duterte, Vice President Leni Robredo, Senate President Aquilino Pimentel, House Speaker Pantaleon Alvarez, Pasay City Cong. Imelda Rubiano and City Mayor Antonino Calixto as guests of honor.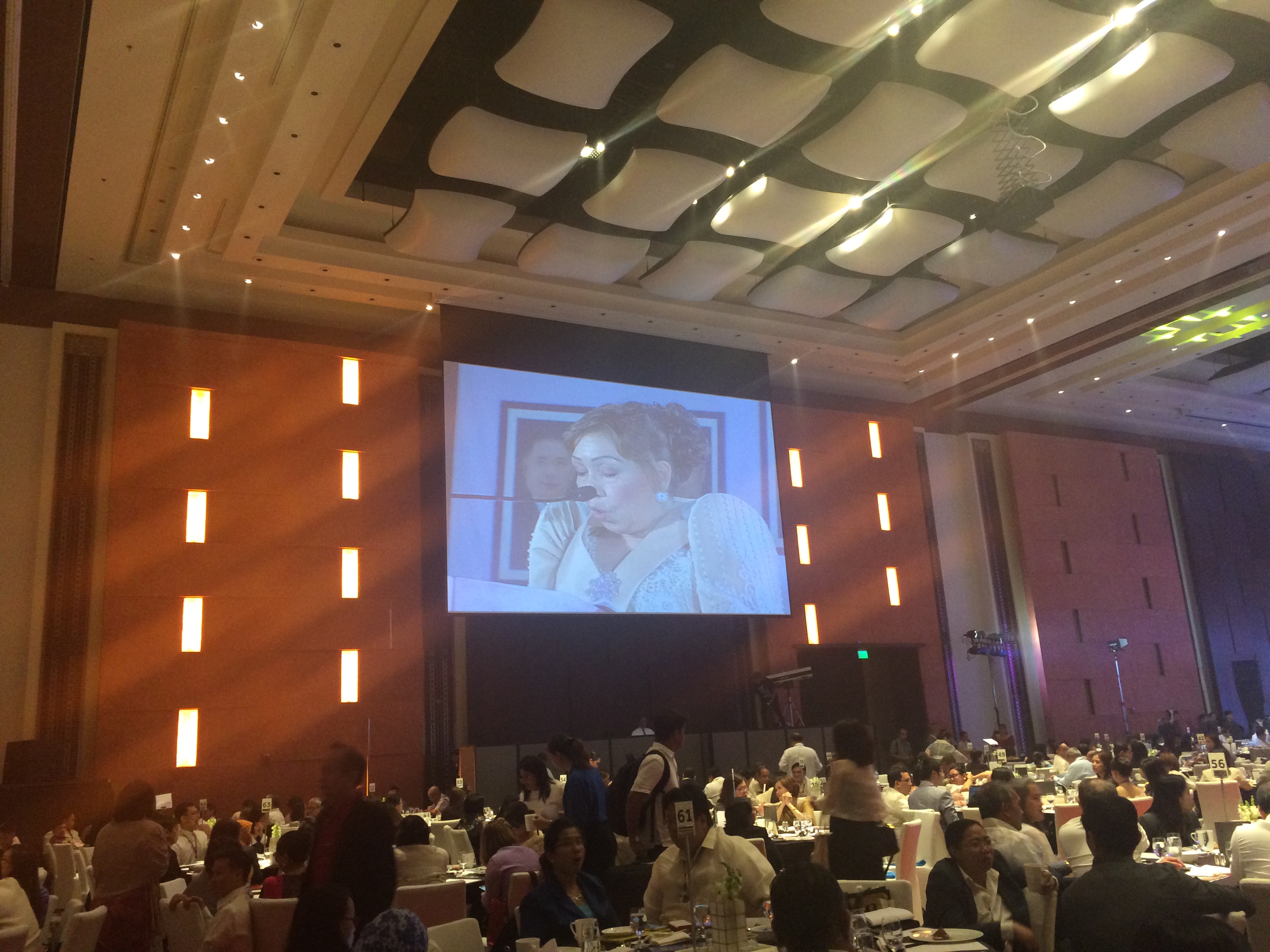 About Pasay
Pasay was founded in December 2, 1863. In the present, it is considered one of the Highly Urbanized City in the country. It is a constantly progressing City with its  numerous modern infrastructures and a promising future in the industry of tourism.
Known as the Travel City in the country, it is the center of transportation having four airports in one City that will transfer you to the major parts of the world and your gateway to the Philippine islands. Currently, it is recorded to have around 420,000 in population but doubles up during busy hours ferrying the commuting public thru MRT, LRT and bus stations.
It is equipped to welcome its visitors with world-class hotels, entertainment and convention halls.  It has one of Asia's largest mall and restaurants that are famous in serving buffets, seafood markets for food lovers and adventurers. And now the City is offering modern living thru its high-rise condominiums with a view of the bay, a truly resort living in the metro.