If bringing in a new chicken hype is the conversation, there's nothing quite like Popeyes' Philippines arrival in 2019. Despite the many chicken brands in the market, the Louisiana chain quickly captured the attention of chicken-loving Filipinos with their unique US flavors.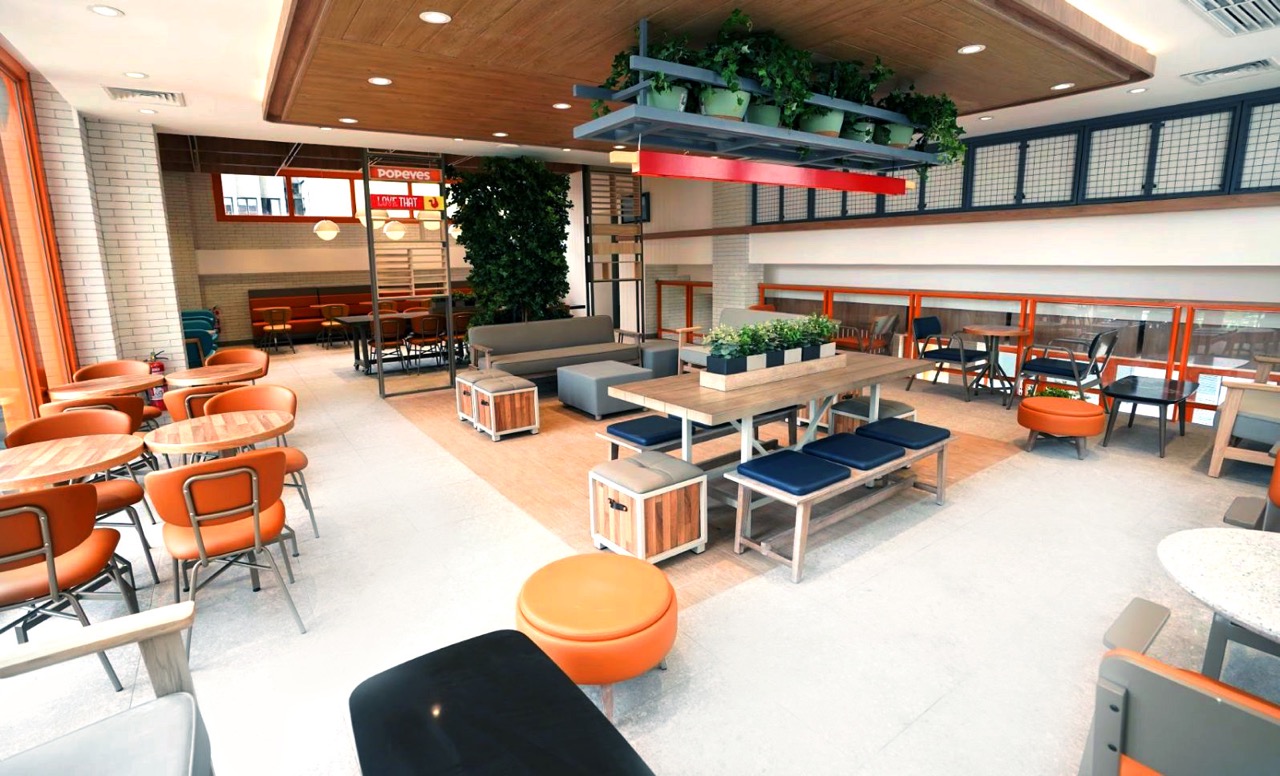 In the time since, Popeyes has been consistently serving a dining experience that combines American heritage with Filipino appeal. The restaurant offers a welcoming ambiance that brings smiles to guests. Now ready to satisfy more chicken cravers, the brand opened its 50th restaurant located in Quezon Avenue Corner, Timog Avenue, Quezon City last July 19, 2023. The new restaurant is the biggest one in the country yet—boasting a two-floor design, eye-catching interiors, and a drive-thru feature for a convenient, poppin' experience. Bringing the bang in their celebration, the grand opening also included welcome promos, surprises, celebrity guests, and games for guests.
The chain's menu includes Louisiana Popeyes Fried Chicken, Chicken Tenders, Cajun Fries, Chicken French Quarter, U.S. Spicy Chicken Sandwich, and their signature Biscuits. Packed with wide-ranging flavors and tasty treats, Popeyes has been consistently winning chicken lovers for almost five years since its first fry. 
On their 50th milestone, the brand has this to say: "While Popeyes is a US brand, we've made it our priority to appeal to Filipinos through our delicious food, passionate service, and extraordinary ambience. We're thrilled to announce that we're extending the Popeyes experience to more chicken fans here in Quezon City" says Dustin Ngo, Marketing Director of Popeyes.
The New Orleans-founded restaurant is also known for cooking up non-traditional delights with their service and spins, this time with a new brand ambassador that captures the brand's image. Along with the restaurant unveiling includes Kyle Echarri's presence—a multi-talented actor of the new generation and Popeyes' newest endorser that recently appeared in Popeyes new music video which features a catchy song, That's Poppin, and trendy dance moves.  
From the reveal of their biggest restaurant and newest brand face, there are just so many things that fans and casual diners can look forward to when it comes to Popeyes. If one wishes to relish in the Louisiana-style menu and Filipino warmth, everyone is welcome to go poppin' at Popeyes at Quezon Avenue Corner, Timog Avenue, Quezon City. 
Follow @popeyesph on Facebook and Instagram to stay updated on the latest meals and deals from America's favorite chicken chain. Visit www.popeyes.ph for more information.