Filipinos are known to be resourceful. Even in these trying times, we learn to adapt. Filling our cupboards with our groceries is next to impossible due to the policies in stocking on essential items. A trip to the supermarket takes much of your time, adding to the fact the danger it poses.Luckily, technology is on our side.
More brands and companies have already switched online for faster restock of our pantry and medicine needs. Rather than wiping out shelves in the supermarket, let's be smart and only buy as much as we need. With Shopee Mart's 5-5 sale, online shopping for everyday essentials has never been this safe, easy, and budget-friendly. Up until May 5 only, you can #ShopeeAtHome for groceries, personal care, baby care, and more for as low as P5 with Free Shipping at P0 minimum spend.
Not sure where to begin with your own stockpile? Here is a guide on what products should be a staple on every household.
Dry Goods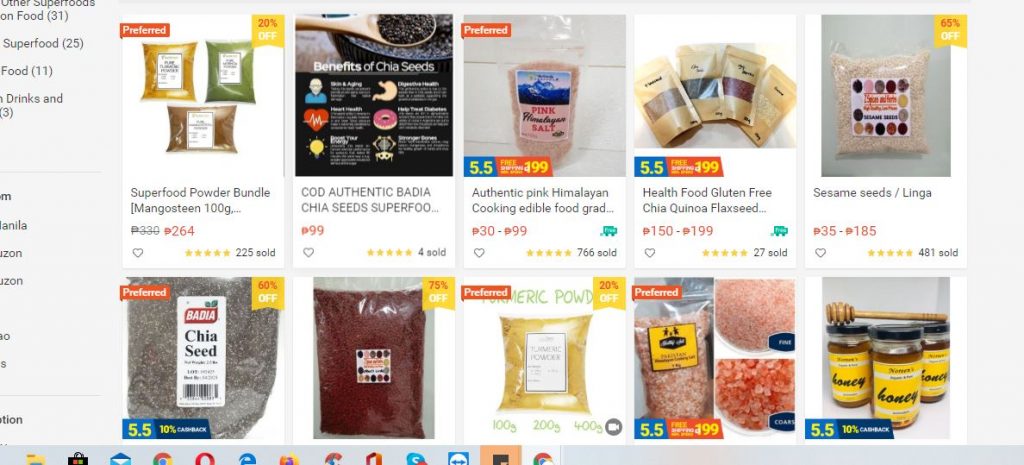 These items should be the foundation of your stockpile as they have a long shelf life plus it is easy to cook. An example of dry goods are oatmeal, pasta, beans and instant noodles.
Baking Goods
Beat the cabin fever by acquiring a new skill like baking. So if you are a newbie baker like me, there's no need to buy multiple types of flour and instead load up on all-purpose flour. This type of flour can be used for baking cakes and cookies. Aside from flour, stock up on baking powder, baking soda, instant year, milk, and butter.
Medicine and First Aid Kit
A first aid kit is needed to treat common injuries such as cuts, scrapes and sprains. The kit should include an antibiotic ointment, gauze, bandage, thermometer and scissors.   Over-the-counter supplements and medicine may also come in handy. Boosting our immune system  with vitamins is essential during this pandemic.
Hygiene and Cleaning Products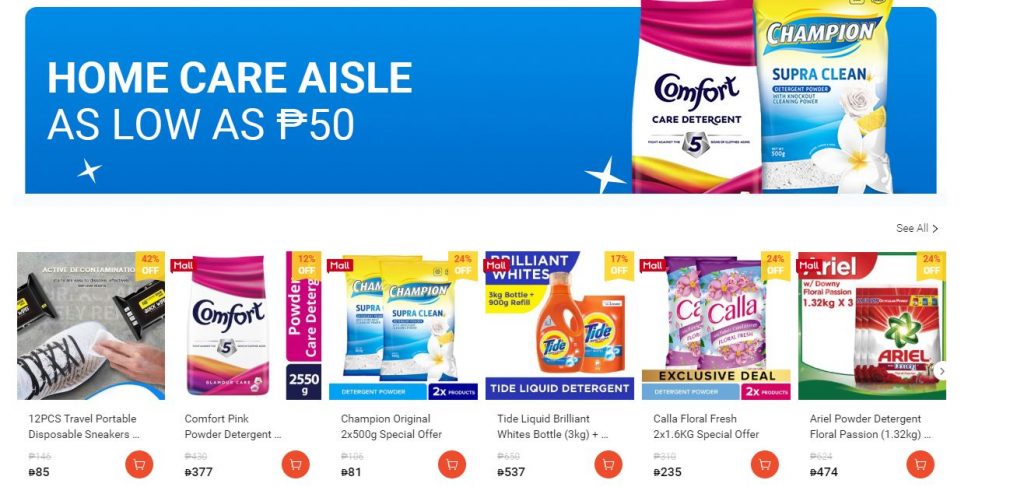 Handwashing is the best solution to combat this pandemic. It is best to stock up on hand sanitizer, hand soap. Cleaning products comes in handy when we need to sanitize the surface and floor of our home.
Canned Goods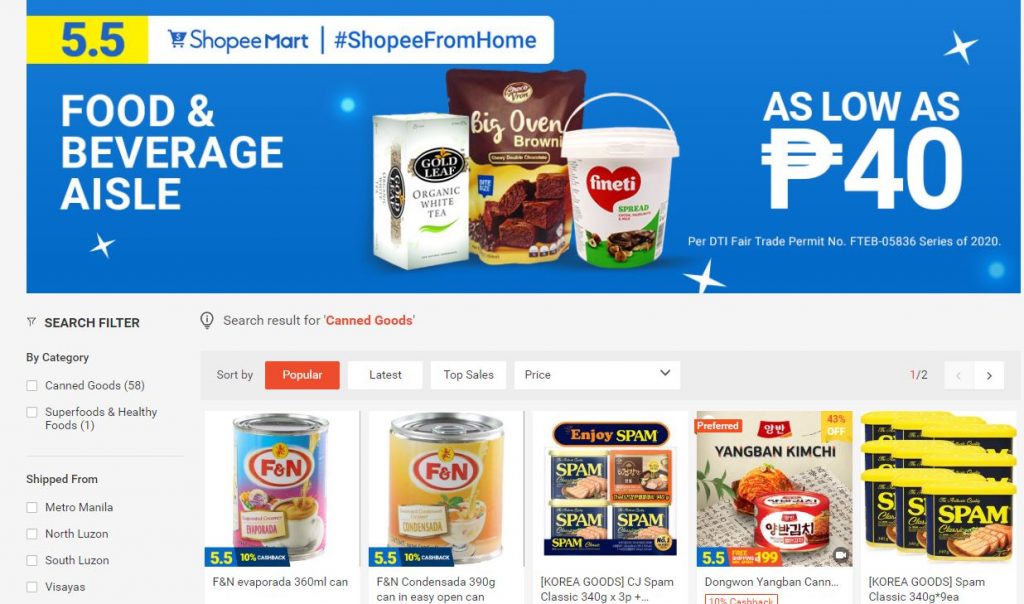 Aside from being cheap and convenient, a lot of canned foods are packed with nutrition. Go for canned vegetables. They're not only good for your health, they're also delicious. Beans, on the other hand are filled with fiber and protein. You can never go wrong with mackerel and tuna, as they are chock full of Omega-3s and B12 vitamins and also are good sources of protein. Last but not the least is Coconut milk. Unknown to many, it lasts longer than most other dairy alternatives.
Whether you're looking for groceries or personal care products, Shopee Mart has an endless listing of everyday essentials. Simply use the search filter function to find what you need or, at least, good alternatives for them.
Featured categories include: Health & Personal Care, Food & Beverage, Babies & Kids, and even Home & Pet Care. In addition, top brands like P&G, Wyeth, Nestle, Unilever, Enfagrow, and Abbot will likewise be giving discounts of up to 50% off
For more information on Shopee Mart 5.5 Sale, visit https://shopee.ph/5-5. Download the Shopee app for free via the App Store or Google Play.