There is no substitute for rice, at least for me. Nothing satisfies my famished tummy but another serving of steamed white rice on my Chicken inasal! Not brown, red, or black but white rice. A local politician even proposed limiting the rice servings in restos which sounds completely absurd for the majority. Yes, white rice is high in sugar which is not beneficial to our health but there must be another way to be filled and stay healthy. Yesterday I found the answer.
The real problem with rice is the High RDS content It's all in the cooking. Apparently, when rice is cooked a certain way, it turns into a healthier carbohydrate. As I listened to the media launch of Grayns revolutionary health cooker, I understood that carbohydrate is made up of two starches: Amylose and Amylopectin. If the Amylopectin content is higher than the Amylose then it is classified as a Rapidly Digestible Starch (RDS) instead of Slowly Digestible Starch (SDS).
SDS moderates the glycemic response through moderate and steady release of glucose in the blood and it also improves nutritional quality of the food. To put things in perspective, oats has a higher Amylose to Amylopectin ratio that classifies it as an SDS. SDS is naturally found in certain uncooked grains such as wheat, rice, barley, rye and corn.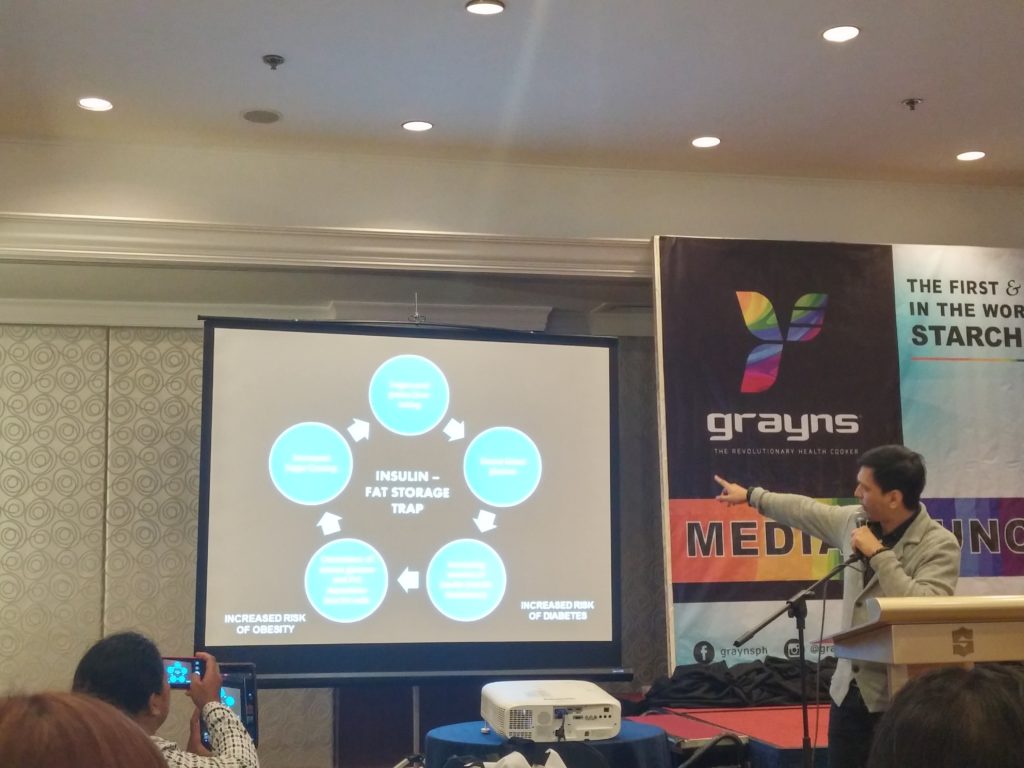 When rice is cooked in a Grayns rice cooker, it has a higher Amylopectin to Amylose ratio and can be classified as a Slowly Digestible Starch (SDS). To make it simple, rice is no longer the sugar that it would be. It becomes a healthier carbohydrate which provides energy while digesting SLOWLY into our bloodstream without spiking blood glucose levels.
Now that's beneficial for people with Diabetes and also great for Obesity, Premature aging, high cholesterol and Cancer. How is it possible? Through the process of low temperature pasteurization, rice is cooked in the right temperature to gelatinize rice which results to release of Rapidly Digestible Starch yet retaining the vital nutrition and minerals.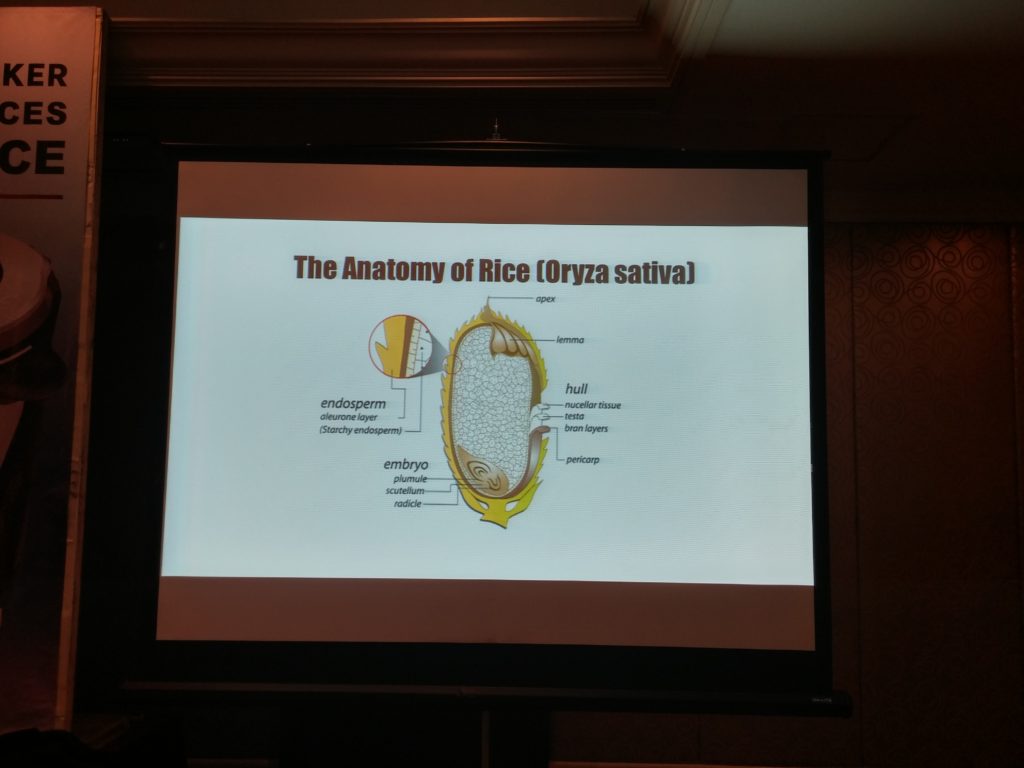 The whole cooking process takes four stages will take about 40 minutes and Thermosense is the first stage. In the Debond stage, the gelatinization temperature is maintained compelling most of the RDS to get out of the rice. The RDS is then Transuded or discharged gradually through pores below the apparatus and drained into the Starch Collection tray.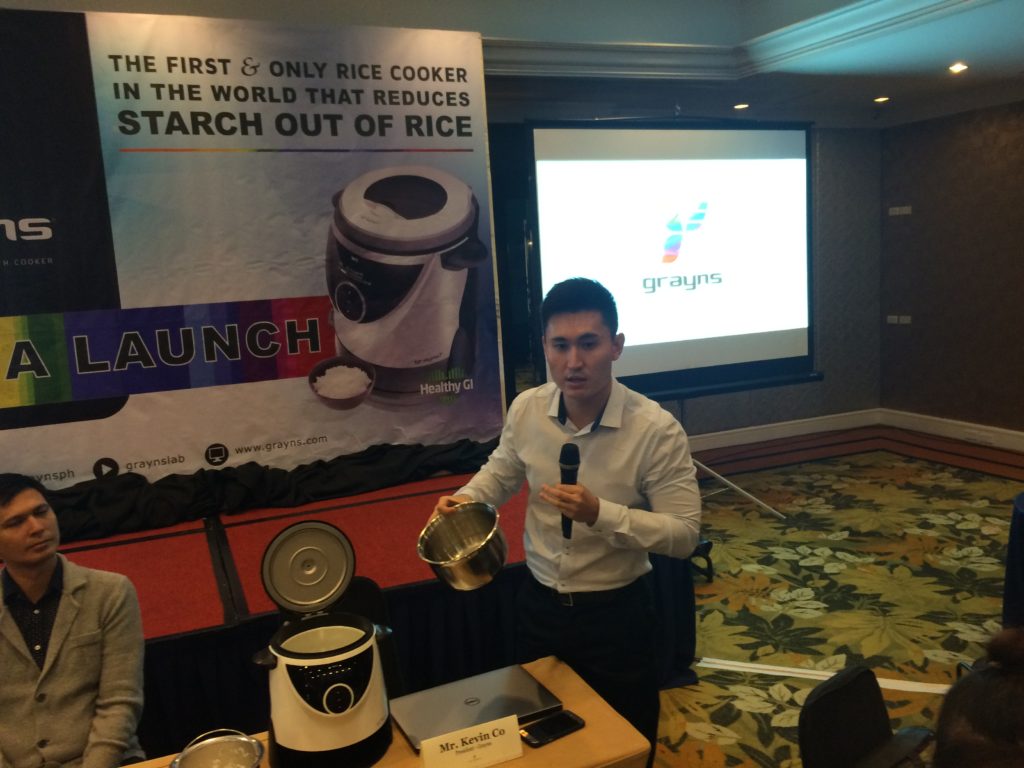 Finally, rice is Demoisturized of the excess moisture making it healthy, delicious, fluffy and it undergoes maximum expansion to give it at least 50% more volume so more people can consume it. Also less moisture means rice can last up to 5 or more days when left outside at room temperature in a tropical climate.
The Grayns Rice cooker cooks rice scientifically the way nature meant it to be cooked by removing the excess, unhealthy sugar content.
How much is it? So you're sold but here comes the biggest question of it all. The Grayns rice cooker costs PhP27,000 and is available in Rustans and Abenson, and also available in Cebu and Davao. A more pressing issue is..how much does hospitalization cost or how much does medicine maintenance cost? The company is considering a more affordable option in the future. Currently, it is the only one in the market. Grayns rice cooker has been in the Philippines for a year. It is a Malaysian product where obesity rate is at its highest. Switch to a guilt free and healthier lifestyle choice with Grayns.
Get more updates and information
Facebook: https://www.facebook.com/graynsph
Instagram: https://www.instagram.com/graynsph/