DeepCool, a global brand and manufacturer of computer hardware and peripherals for enthusiasts, announces a return to Las Vegas, Nevada, for the CES 2023 convention. After a 3-year absence due to the global pandemic, CES will be back in full swing in 2023. DeepCool will be hosting a showcase of new products at a Planet Hollywood suite where industry affiliates, partners, media, and other special guests will get a personal hands-on experience with soon-to-be released products.
The new heir to the throne of air coolers will be on display in the form of the ASSASSIN IV. A sleek cooling powerhouse that can operate in silent mode. The Assassin moniker is more than just a name, and the newest iteration proves that this beast of an air cooler is a true silent killer of heat.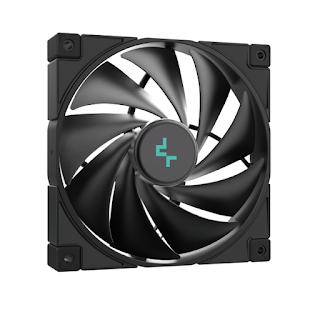 The FT14 140mm fan will make its debut and will highlight how fans can be "transformational."
Current owners of DeepCool products know that they get feature-rich high-quality products at an excellent value, and our new line of products will stay true to that reputation.


High air flow cases will not be absent, as the CH560 and the CH560 Digital will be on full display. With a hybrid mesh/tempered glass side panel, a high air flow front panel, three 140mm ARGB fans, and enough clearance for the largest of GPUs, the CH560 line has a lot of features and won't break the bank. The CH560 Digital edition will include an LCD display that will highlight CPU and GPU statuses at the same time. Both models will be available in white and in black.