We travel to escape our worries and let go of troubles. However, we also leave behind our responsibilities. When we are sure that our loved ones are in good hands, only then can we achieve peace of mind.
One of my goals this year is to travel more both locally and internationally. I started my backpacking journey last year, when I won an Ilocos tour package. Since this was my first trip alone I naively thought it was okay to go without travel insurance since I wouldn't do any extreme physical activities or go to dangerous places alone. One of the activities of the Ilocos itinerary is trekking to Kabigan falls. I was surprised that we had to cross a river with fast flowing current while holding on to a single rope tied to trees at each side. That day it was raining a bit so the stones were quite slippery. After I reached the other side of the river I noticed that I had a small cut on the side of my left foot.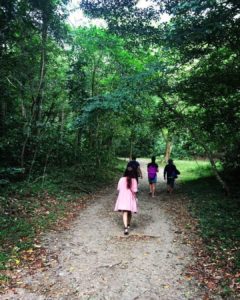 Now I know that it's just a small cut but what if those ropes suddenly gave in and we all slipped. These are the benefits of having a travel insurance in the Philippines, it can cover your personal accident and emergency medical treatment. Incurring a hospital bill is quite expensive plus we don't want to spend our vacation time confined because of sickness or an accident .
Now for my next adventure, I joined a group tour at Batangas. On one of the last days of our tour, we decided to hike Mount Maculot. This was my first time to climb a mountain and I didn't have the basic equipment as well as necessary knowledge. When we were about to go down, one of our groupmates slipped and we all fell down on our butts. Good thing no one got hurt. This is when I realized that having a travel insurance also covered personal liability because you might get into a situation where you accidentally hurt someone or accidentally destroy a property.
When my mom planned to go to Korea, I advised her to get a travel insurance and it did came in handy when one of her officemates was declined a visa and they needed to reschedule their bookings. The travel insurance recovered my mom's unused travel expense.
There are lots of unforseen inconvenience in travelling that I personally don't want to deal with like loss of baggage, passport, cash, and worse, loss of gadgets. With all these hassles getting in the way, you need an insurance company who can have your back.
After my first two mishaps, I decided to get Travel Master with Malayan Insurance. They carry out the most comprehensive international travel insurance in the Philippines so I know I will be at ease on my next target travel to Singapore.
The need for getting insurance comes at times we do not expect. The best time to purchase one is not when mishaps occur but before it even happens. Life's full of uncertainties and as such, we must be prepared. In my experience, Malayan Insurance has covered not just my needs but also my mom's which I highly appreciate.
Ensure your next travel by getting insured with Malayan. More details here https://www.malayanonline.com/travelmaster/stp1