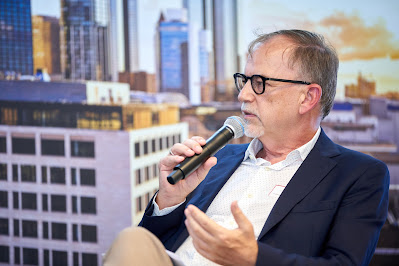 With better economic growth forecasts from the World pegged at 7.2 percent at the end of the year, investors may well ride the waves of a recovering tide of investment and consumption.
As startups pop up in different industries, one after the other, so do angel investors. An angel investor is a high net-worth individual who provides capital for startups, usually in exchange for equity in the company.
"Seeing the business take shape and grow into a real revenue contributor, was an exhilarating experience," Alfonso "Chito" Zulueta, angel investor and chief executive officer of CZ Ventures, a venture capital firm, relates his first attempt in angel investing.
Certainly, angel investing is no easy feat. It is a combination of business acumen, willingness to take risks, and networking.
Fret not, however, because here are four tips to help you start your angel investing journey from certified angel investors:
New ideas are worth the bet
A seven-time serial entrepreneur, engineer, architect, and philanthropist, Claus Karthe, chief executive officer and founder of German Entrepreneurship Asia, says "A startup is more likely to achieve success if he/she is willing to listen, learn, adapt, and act on advice from those who have either succeeded or failed in the market they are venturing in.
"Similarly, an angel investor who is open to listening to new ideas and building on them, and at the same time able to manage risks through proper due diligence, has high chances of success."
Rapid changes in business and technology means that angel investors have to be adaptable and not so ossified with rigid ways of doing business.
The business has to make sense to you
With a 25-year career in banking in New York, Hong Kong, and Singapore, Carl Bautista, who has now ventured into specialty coffee and human resource technology, relates that "I choose a business that I can understand, and which I believe I can assist in some form."
Apart from providing funding for startups, angel investors share their business expertise to contribute to startups' growth. While new ideas are great, an angel investor has to understand them for them to work.
So you understand the startup, can you trust the founders too?
Engaged in the recruitment industry for more than 25 years, Manila-based James Gundry relates that "The most important quality of a successful startup lies in their people. You can have the most groundbreaking idea in the world but without the right people with the right mindset driving the business, they won't work as planned."
"Apart from a strong business model, a startup has to have a leadership team who can execute and get things done," Zulueta said.
The business model is but a machine run by motivated individuals with success as a goal in mind. It is people, in the end, that maintain the business.
"The founding team needs to be good at so many things," Bautista added.
Adjacent to the founders' drive for success, Lara Lorenzana with a 20-year experience in investment banking and structured finance in Manila and New York says that "The startup must demonstrate to the investor that the money entrusted to the founder is used wisely and as promised."
Having a keen eye for people, successful angel investors do not simply look for profitable business models, but people who they can trust with their money.
Find your tribe—join an investment network!
A single angel investor can only do so much. There are so many risks involved, especially if you are a neophyte in angel investing.
To mitigate the risks, investors can join an investment network that pools capital together, screens startup applications, and provides investment training and support. Among notable networks in the Philippines is the Manila Angel Investors Network (MAIN) a, group of private investors that is actively supporting several startups.
"Angel investing is less daunting when you do it with a group that shares the same due diligence as you," Karthe said.
Passionate in helping startups grow, Karthe relates that "MAIN has a very experienced group of people as angel investors. I firmly believe that an active angel investor network is necessary for the country to develop its nascent startup ecosystem that is growing rapidly."
Seeking to bank on the Philippines' expected growth, Lorenzana said that she and her husband, a seasoned investor from New York, returned home from the United States to invest in what she describes as "Our generation's land of opportunity. With MAIN as our guide, we hope to apply what we learned and observed in the U.S. to the Philippines."
"I joined MAIN because of a desire to be close to the startup scene, to listen to new ideas, be around optimists who dream of a better world and are actually doing something about it, and to contribute in whatever way to help them achieve those goals," Bautista said.
If you want to get to know more about MAIN, Gundry has some advice for you: "Attend MAIN's pitch night where you can listen to a few startup pitches. Get a sense of what is on offer because startup investing is different from investing in traditional, mature businesses."
MAIN conducts various activities geared towards promoting knowledge and expertise sharing among angel investors, new and old, and even for startups. For updates on their activities and if you are interested in angel investing, reach out to invest@main.ph and become part of the Philippines' largest and most active angel network.