Planning a vacation gets a little bit complicated when you already have a family. This is especially true when you have young children, for whom some activities and attractions may be off-limits; you simply can't be as random or spontaneous in your choices.
Thankfully, there are a lot of family-friendly escapes and vacation destinations nowadays. In fact, hotels, parks, museums, and other similar establishments often offer family packages due to the increasing demand; websites like Deal Grocer also have an array of deals that make it a lot more convenient to look for and choose an ideal getaway.
Here are some ideas for your next vacation, so you can make the most out of your holiday and ensure that everyone in the family has a fun and relaxing time.
Forest View Room at The Manor at Camp John Hay
Baguio has long been a favorite vacation destination, with its cool weather, breathtaking views, and various landmarks and tourist spots. And when you say "vacation in Baguio," there is no better place to stay than at The Manor at Camp John Hay. The place is simply a visual treat, with its beautiful architecture amidst a backdrop of pine trees and the sounds of nature.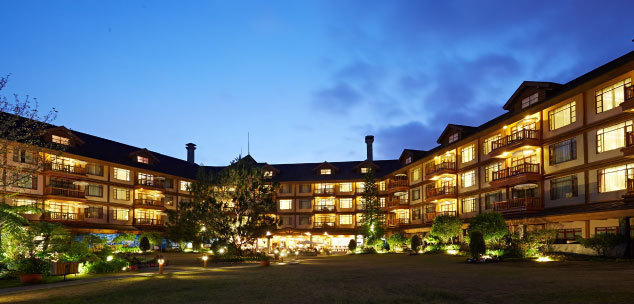 For a truly relaxing holiday with the family, pick a room with a view of the forest. There's nothing quite as peaceful and relaxing than the sunlight streaming into your room in the morning, coupled with a breath of fresh mountain air. At night, you can keep warm in the lobby with its cozy fireplace, as you and your kids enjoy a cup of hot cocoa. The Manor also serves excellent food at Le Chef, from breakfast to dinner. Every dish is prepared carefully by chef patron Billy King, using Baguio's freshest produce.
The Manor is also strategically located to give you access to the most popular destinations. There are attractions within the landscape itself, like the Bell House and the Shalan di Kabadjo. There are also nearby spots, like Good Shepherd and Mt. Cloud Bookshop.
Deluxe Stays at Las Casas Filipinas de Acuzar
If you want a vacation-slash-educational tour, then Las Casas Filipinas de Acuzar in Bataan is the perfect destination. You will certainly feel like you have been transported into an 18th century Spanish-Filipino town, with Las Casas Filipinas de Acuzar's cobblestone streets, old world architecture, and scenic backdrop of rice fields and mountains.
The "heritage resort" offers various tours and activities in and around the community, including a caruaje ride around the plaza and a workshop tour to know more about the process of making the site's wood carvings and bricks. You and your family can also take a swim in the pool that's designed to look like a stream, go kite-flying, fishing, and even horseback-riding.
At night, after all the fun and educational activities, your luxurious suite awaits. Las Casas Filipinas de Acuzar has a host of rooms, suites, and houses (casas) that can accommodate two up to sixteen guests. The designs of these accommodations are faithful to Spanish-Filipino roots, giving you that elegant charm along with modern conveniences. You can also choose what view you can wake up to: the rustically charming plaza or the breathtaking ocean.
Glamping in Camp Nayomi, Batangas
Camping can be a fun activity, but it can be challenging for kids. Fortunately, Camp Nayomi in Batangas offers the perfect balance between being one with nature and enjoying modern comforts. Camp Nayomi has an exclusive partnership with CanvasCamp, so you can sleep under the stars on a cozy bed in a private tent that is guaranteed to withstand all weather conditions. Each tent is also equipped with an
electric anti-mosquito machine to help keep the bugs away. You will also have your own veranda, as well as access to a fully functional and furnished bathroom, which is definitely a must for families with young children!
Nayomi Sanctuary Resort also offers delicious Filipino fare and fresh fruit shakes, a perfect complement to the natural beauty of the surroundings. If you want more things to do and explore, you can take a dip in their pool, book a hiking tour of the nearby Taal Volcano, or simply stroll around the property and just enjoy the view. Camp Nayomi deliberately did not include Wi-Fi in their services, all the more for you to
be able to make meaningful with your loved ones.
For families with PWD members, fret not. Camp Nayomi is a recognized PWD-friendly establishment, so even your handicapped loved ones can enjoy a truly memorable glamping experience.
Retreat at Balay Indang
Are you looking for a getaway that's not too far from the city, but still feels like you've been transported into a rustic and homey retreat? Then look no further than Balay Indang in Cavite. They venue boasts of vintage wooden furniture and heritage decor, and no two rooms that are exactly alike. Even their bathrooms are works of art, with their stone-crafted showers, colored windows, and antique trimmings.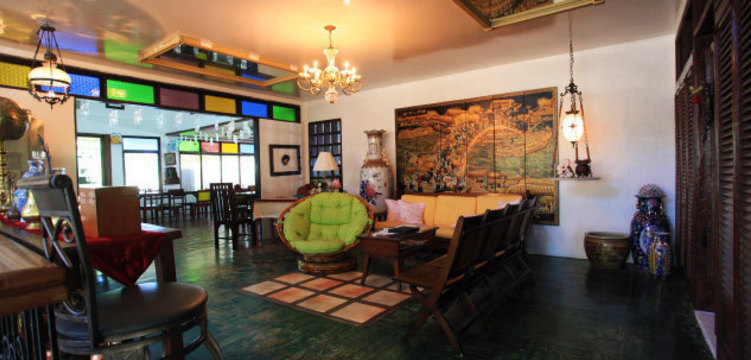 Indeed, everyone's experience at Balay Indang is one of a kind. Balay Indang is also well-known for its excellent food, with fresh ingredients grown from the in-house farm to provide an authentic farm-to-table experience. The staff also ensures that you are not served the same food twice, so each meal is an experience in itself.
Apart from taking a dip in the pool, you can also take a leisurely walk around the expansive gardens or simply relax or play games in the poolside pavilion. Their common sala is also a homey place to just snuggle in with a book, with several plush and comfortable seats that are just waiting for you to sink in and forget your worries for a while.
It may not be as easy to plan a vacation for the whole family compared to when you were single, but it's definitely worth it for the precious new memories you are going to create and share. Have a happy vacation!