The two most important things in life are health and time. We have to use our time wisely because once time has passed it can never be taken back or repeated and we absolutely do not have control over it. That leaves us to health. When we have a critical illness and exhausted all efforts and money to cure it, we give up and feel helpless. Society has taught us that we can be healed with western medicine but there simply is no truth in it. On the other side of the coin, Eastern medicine is best, but some raise their eyebrows over that idea. Why can't we harness the benefits of both worlds?
The good news
Ever heard of Holistic Integrative Medicine? It's my greatest find so far and I wished I knew it sooner. A few months ago, I had no clue to what and where I was going to. In fact, I couldn't believe what I'm hearing when we were briefed with the medical facility. Holistic Integrative Care Center practices Holistic Integrative medicine.
Holistic means treatment by taking account of the whole person: mental and social factors, rather than just the physical symptoms of a disease. Integrative means combining allopathic (use of drugs) and complementary therapies (i.e. using acupuncture in addition to usual care to help lessen a patient's discomfort following surgery*). In a nutshell, it makes use of all appropriate therapies, both conventional and alternative to provide patients with the best treatment possible. HIM is the inevitable and necessary direction for the future development of medicine**.
This field of medical science combines the use of conventional medicine, traditional medicine, herbal medicine, proper and monitored diet, lifestyle modification, psychological analysis and many other approaches depending on the condition of a patient. It establishes that sickness may be brought about by many factors such as medical background, emotional problems, improper diet, constant stress, mental conditions and even environmental conditions. Integrative medicine is governed by several international protocols.
The good doctor
The person behind the center is Dr. Imelda "Meddie" Edodollon, MT, MD, NMD who has been practicing her profession for the past eight years. Her personal experience of successfully improving his father's condition thru HIM was her reason to practice Integrative medicine. She has the burning desire to make a difference.

She says "In the field of medicine, being healthy does not mean the absence of disease. Being healthy means that one achieved a balance of everything,"
Wanna know a cool fact? Dr. Meddie is the only Filipino doctor who is recognized by the Gerson Institute in San Diego, California which is an institution that introduces a kind of alternative therapy that cures cancer and other chronic diseases. She is also among one of the few medical integrative medicine practitioners in the Philippines, who offer patients a better quality of and a disease-free life.
I personally had to try out their services by going thru the Non-invasive whole body scan. It didn't take long, less than five minutes in fact. Since it's non-invasive, the process was painless. The best part is it gave accurate results which I based from recent findings.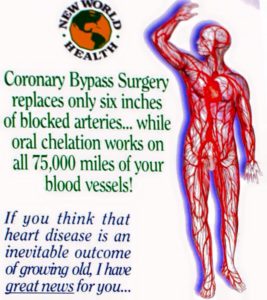 The services they offer are: Therapy Services, Beauty and Wellness, Glutathione Therapy, Infrared Hyperthermia, Coffee Enema, Chelation Therapy, Immune Booster, Mineral Repletion, Photon Therapy, and Ozone Therapy. The initial and only consultation fee you have to pay for a lifetime is the amount of Php 1,500.  Also, it will take a whole day and requires a relative or a housemate to be with you when you head to the medical facility for a consultation since taking care of a patient means educating everybody who lives with you so they can understand the whole situation and adjust the lifestyle that is required as well. After all, part of Holistic integrative medicine is the food we eat, the habits, and so much more to totally heal a person with illness.
Speaking of food, Arlene Aquino Clemente is their resident Holistic chef who is certified as a holistic raw food chef. Discussing with her about what to eat and what not to eat made a lengthy conversation since my condition will rely heavily on my food choices. One thing to point out from my conversation with Dr Maddie and Holistic chef Arlene is that majority of illnesses stem from our food consumption.
By now you must be curious about HIM. For more details about HICC and how integrative medicine can change patient's lives, please contact:
Jasper "Jay Mante" Maguiguad
HICC PR and Communications Head
0916-9175054 / 0918-4641137 /744-5355
dustin.jdmp@gmail.com
Holistic Integrative Care Center
UG 11, CPT Condominiun, Calle Estacion, Brgy Pio Del Pilar, Makati City
You may also visit their Facebook page at https://www.facebook.com/hiccph/
*https://www.medicinenet.com/script/main/art.asp?articlekey=31077
**https://www.ncbi.nlm.nih.gov/pubmed/28044221