Now on its 4th year, the Light Rail Manila Corporation (LRMC) continues with its annual tradition every February, the LRT-1 Love Train. Like the stages of a relationship, three train cars are made to look like the journey of a couples' life starting from the getting-to-know-each-other period up to tying the knot.
At the forefront, the coach is adorned with youthful colors of pastel and designed with sweets such as ice cream and donuts that brighten up the atmosphere representing "the first date" theme which is said to be the cutest, happiest, and the most beautiful stage of a romance.
The second train car screams Bon Jovi's "Bed of roses" song for the theme sweet shabby chic. The cabin walls are designed with flowers and the phrase "She said yes"–those magic words that marks the transition of being a bachelor to becoming engaged . Last but not the least is the cabin with a rustic wedding theme that's characterized by wood, brick, and floral designs. Surely, it will get everybody in a romantic mood with its eye-catching designs and love quotes to boot.
The Love train even has activities on the wall inviting its passengers for an IG post in exchange for surprise giveaways. Lucky passengers of the Love train who joined the launch last February 12, 2020, enjoyed some sweet treats and were serenaded by the LRMC choir and train operators with fun, heartwarming songs.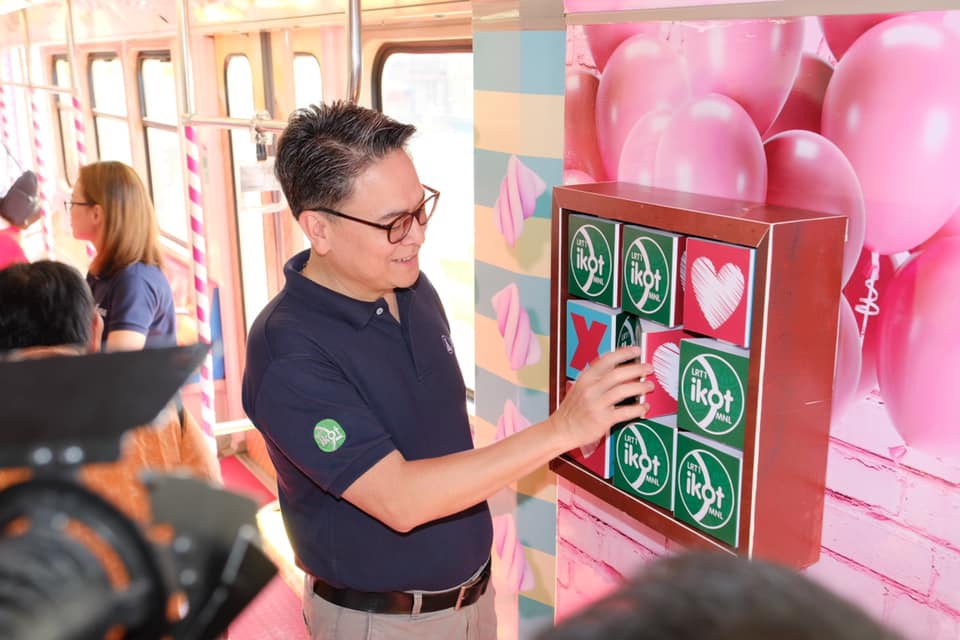 "We hope that through this special Valentine's month display, LRMC can make our passengers' days extra brighter and happier this season," LRMC President and CEO Juan F. Alfonso said.