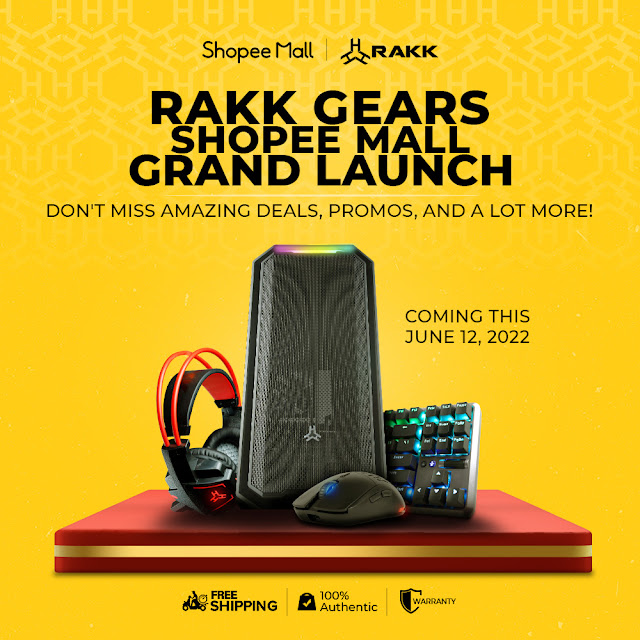 RAKK Gears, one of the largest local developers of PC gaming accessories and peripherals in the Philippines, has broadened its e-commerce channels by introducing RAKK MALL in Shopee Mall and LazMall on June 12, 2022 (Sunday).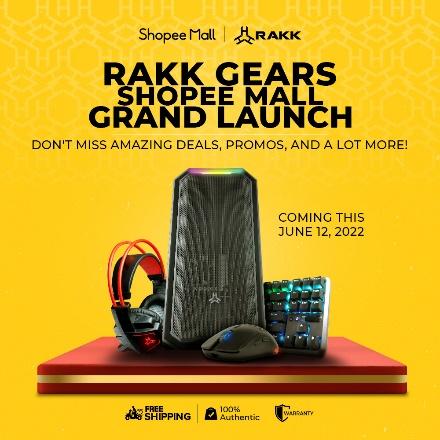 In the past seven years of developing high-quality gaming peripherals for a budget-constraint market, RAKK has been dominating in various PC Tech categories in Shopee and Lazada. And finally, on Independence Day, RAKK Gears will also, in a way, celebrate its independence by activating its very own flagship stores in two of the biggest e-commerce platforms in the Philippines. 
"When we launched RAKK Gears in the market in 2015, we planned to only distribute our product lines in EASYPC channels. But with the success and fame of RAKK Gears in the country's gaming market and PC-tech industry, we want to expand our reach and influence in a bigger market by opening our own RAKK Mall," RAKK Gears said. 
RAKK Gears aims to establish its official stores wherein customers can trust the seller, 100% authenticity of the products, product warranty, as well as its fast and secure delivery process. Aside from guaranteed hassle-free transactions, with the rise of RAKK Mall, many gaming fans and enthusiasts can have the best deals like sale bundles, exclusive discounts, promo vouchers, and more. 
"RAKK Gears, being a true Pinoy brand, aims to provide quality gaming for all Filipinos, from all walks of life, for less. Through our products, we want to give back to our audience by helping them gain a quality gaming experience without breaking their budget," RAKK Gears added.
With the official launch on June 12, 2022, RAKK fans are in for different treats every day in this week-long celebration with big discounts, payday sale promos, flash sale, and whopping giveaways.
Fans should also watch out for RAKK's Facebook Live on RAKK Gears' official FB page to introduce the newest RAKK Mall official stores. Stay tuned for tips from guest experts, new product releases, and giveaways during the live session. Follow RAKK Gears' official Facebook Page to learn more about their latest and upcoming activities.
Add to cart your favorite RAKK Gears items now at https://shopee.ph/rakkph and https://www.lazada.com.ph/shop/rakk and don't forget to check out on June 12, 2022!