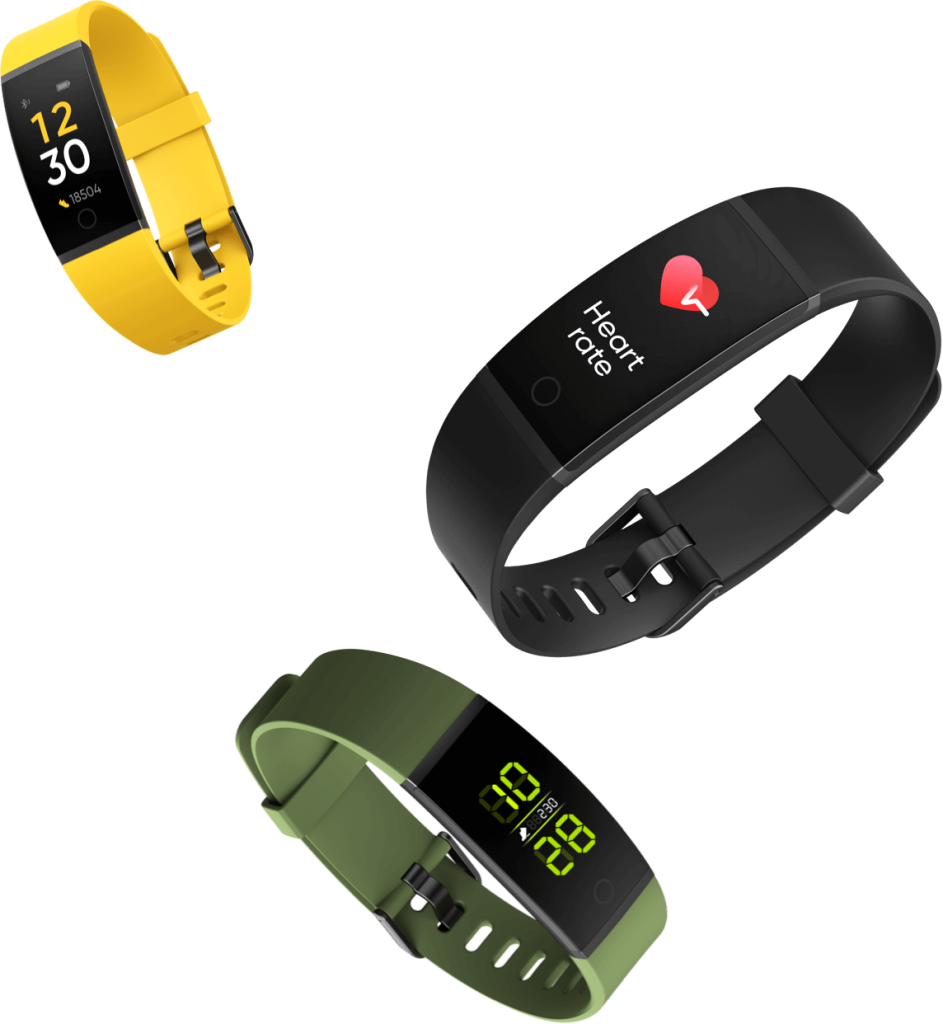 Fathers can be notoriously difficult to shop for unless you are shopping for an item that is aligned with their interest or hobbies.  Next week is already Father's Day and most of us tend to procrastinate with gift ideas. Ditch the yearly sock and tie gift and switch to a more personal item that your dad will love.
One of the most stylish and useful devices that we can give our hardworking dads is a smartwatch.  Since fathers are picky gift receivers, finding the right watch without breaking the bank is quite hard. Good thing Shopee offers a variety of smartwatch brands with reasonable price tags. We recognize Realme as a brand who caters to smartphone users but recently they launched their own Fitness Band.
The Realme Band Intelligent Sports Tracker is perfect for any dad that is on the go or wants their fitness goals achieved. This smartwatch has  a 2.4cm (0.96") color screen that  can display a vast range of more than 65,000 colors. Featuring a touch-button, plus the display is easy and intuitive to operate.
Dads who are into extreme sports , water sports or even if they are subjected to washing the dishes, doesn't  need to worry as this smartwatch  has an IP68 rating, which means it is protected against dirt, dust, sand and occasional dips in the water. This smartwatch also has  a feature that supports 9 sport modes such as walking, running, yoga, and more.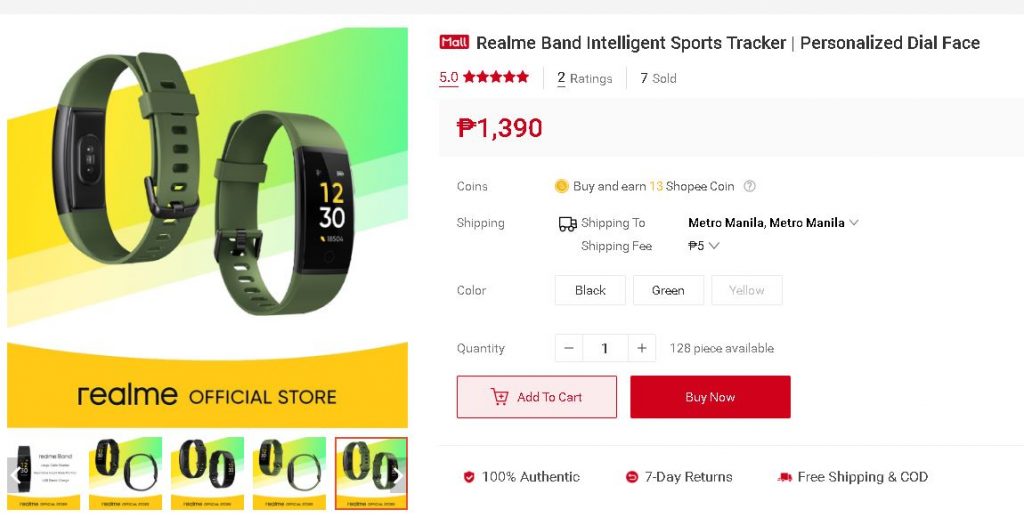 For those health conscious dads, the built-in high precision PPG optical heart feature can be useful. As the  rate sensor accurately measures the real-time heart rate every 5 minutes. It can also analyze sleep quality and generate a report which helps in knowing more about their sleep pattern by tracking the movement and the heart rate.
Another convenient feature is the  3-axis accelerometer sensor that wakes up the display whenever you lift the user's wrist, enabling the user to check their data like time, steps, and app notifications.
A feature that will be loved  by dads who travel often is its portability since it can be plugged directly  in a USB port, without the need for charging cables.
Fashionable and minimalist type of dads will love the design of this smartwatch . It features a curved display with a simple and premium borderless design that comes in three colors: black, yellow, and green.
Frugal type of dads will not scold you for this watch comes in an affordable price tag of Php1,390.  Get it here https://shopee.ph/Realme-Band-Intelligent-Sports-Tracker-Personalized-Dial-Face-i.119485441.5436041498
No matter what type of dads we have, we only want to make them smile this Father's Day. Celebrate Father's Day with only the best deals from Realme at Shopee through this link https://shopee.ph/realmeofficialstore.  Download the Shopee app now for free from the Google Play Store and the Apple App Store now to get hold of more amazing deals.