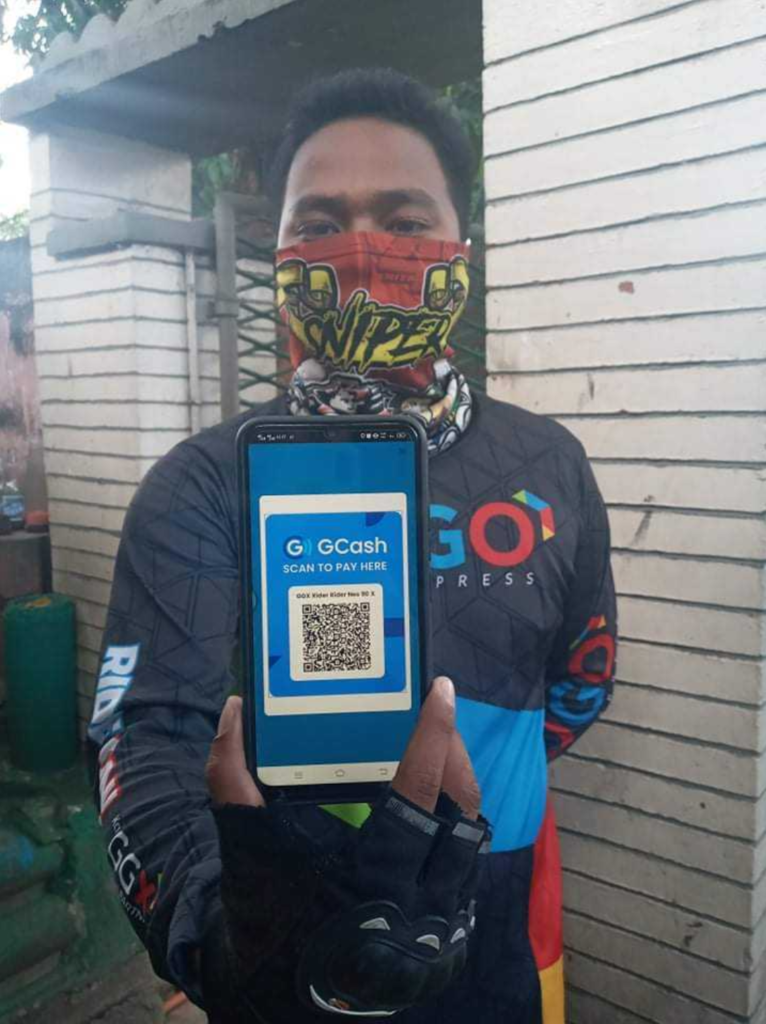 During the pandemic, more Filipinos started micro, small, and medium-sized enterprises (MSMEs), such as online shops of various essentials and retail products. In the new normal, these MSMEs, as well as their customers, need contactless transactions and deliveries for everyone's safety.

To help MSMEs and the community during these times, GCash, the country's mobile leading wallet, ties up with GoGo Xpress (GGX), one of the country's fastest growing digital logistics companies and reliable express courier founded by QuadX, to include GCash as a safe and convenient option for payments and deliveries. For GoGo Xpress deliveries, GCash offers shoppers two payment options: GCash Wallet and Scan-to-Pay.

"Many MSMEs provide Filipinos with essentials, create job opportunities, and contribute to the economy. GCash, together with GoGo Xpress, will continue to innovate to help businesses nationwide, especially MSMEs, pivot to a safe and cashless ecosystem and thrive even during the pandemic," said GCash President and CEO Martha Sazon.
MSMEs and shoppers can start using GCash Wallet by simply downloading the GCash app for free on the Google Play or Apple Store and register for an account. After providing your mobile number, simply submit the 6-digit authentication code sent to your number, read and accept the Terms and Conditions, and fill in the contact information requested on the GCash registration form.

GCash users can also choose the Scan-to-Pay option when paying for deliveries by tapping the QR code on the navigation bar of the GCash app and aligning their phone's camera to the rider's QR code for it to be scanned. Then, just input the right amount and click, "Pay." After that, you'll be able to see your in-app receipt on the screen and will receive an SMS confirmation as proof of your transaction.

"At GoGo Xpress (QuadX), it's not just about bringing parcels from one point to another. While we seriously take into account the value and importance of each item that we move, we make it a point that we don't lose sight of our ultimate goal and that is to democratize entrepreneurship in the country. As experienced innovators, our mission is to build entrepreneurs within the social commerce space, and we do this through our best-in-class solutions and technology." said QuadX Founder and CEO Dino Araneta.
"Integrating GCash into our ecosystem allowed us to up our game in terms of providing quality service to our key stakeholders – sellers, riders, community hubs, and buyers. In this new world that we are all facing right now, the ability to adapt and embrace new tools and solutions will make a difference for businesses to survive and thrive," Araneta adds.

GCash has more than 46 million users, which more than doubled during the pandemic, also making it a preferred cashless payment option of multiple logistics companies, retail establishments, and more nationwide. They will continue to help more MSMEs pivot to digitization and safe delivery transactions to aid both businesses and customers navigate the new normal while staying safe.
For more information on how GCash can help your business, visit www.gcash.com/business
For more details on the Scan to Pay option, visit https://help.gcash.com/hc/en- us/articles/360017722773-How-do-I pay-using-the-QR-.
For more information on GoGo Xpress, visit https://www.gogoxpress.com/