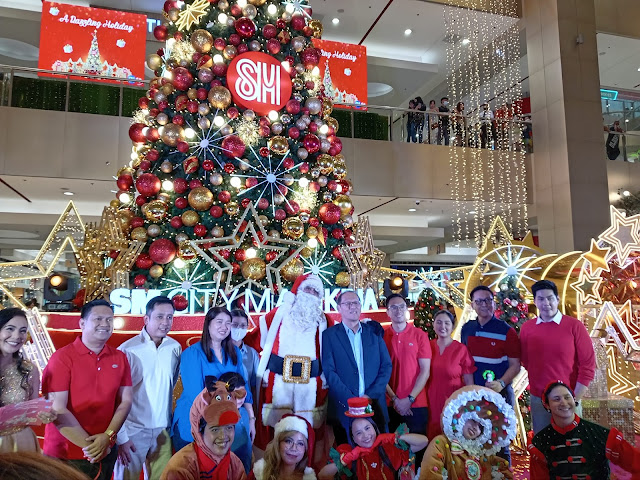 It's that magical time of the year at SM City Marikina! SM Malls is super excited to bring you "A Dazzling Holiday" as the Christmas Centerpiece.
Picture this: a gigantic 30ft Christmas tree adorned by dazzling red and gold Christmas balls and ornaments and nearly thousands of LED lights , tunnels filled with golden sparkle, and a sky full of twinkling stars – all lit up and ready for you and your loved ones to bask in the festive vibes.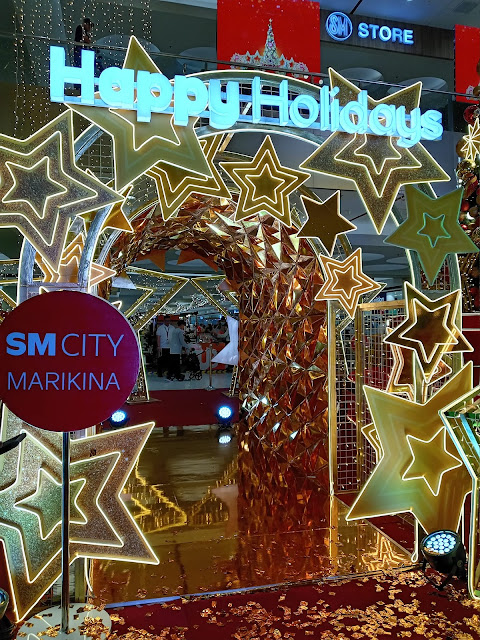 To the joy of the customers, the event kicked off with a magnificent ballet performance by the young dancers from the Ana Ermata School of Classical ballet. Madison events also had a musical performance in which they sung Christmas carols while acting out a fun play. When Santa arrived, everyone was ecstatic. 
Also SM and Jose Mari Chan collaborated on this year's event , serenading Filipino consumers  with the upbeat song " Celebrate Christmas at SM" This catchy and heartwarming song adds an extra layer of magic to the holiday season.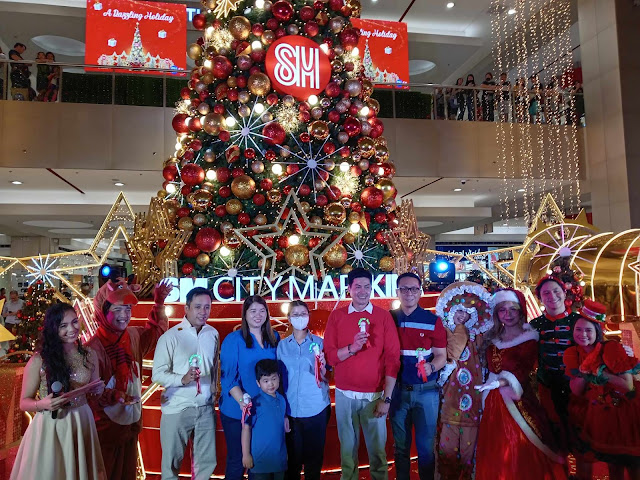 This dazzling tree lighting happened last October 29.  It was a momentous occasion that was graced by the presence of SM Supermalls Asst Vice President for Operations Ms. John Brian Tarnate, Congresswoman Maan Teodoro of Marikina with her daughter Bella Teodoro, SM City Marikina Mall Manager Francis Brian Cruz, and SM Supermalls Regional Operations Manager Mr. Don Edward Vijandre.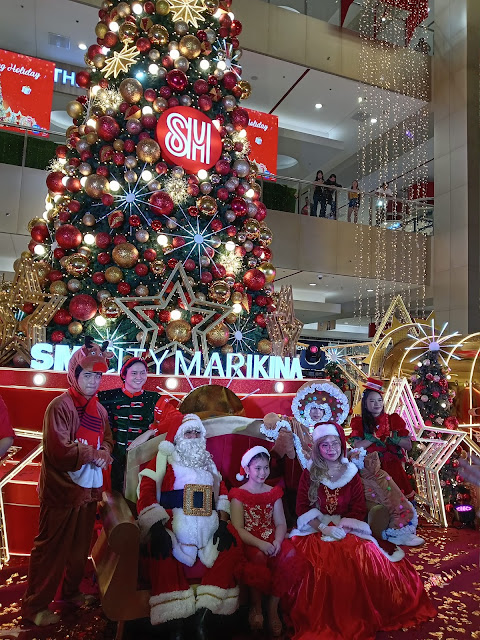 Alongside the introduction of the holiday centerpieces, SM malls kick off their yearly custom of offering Bears of Joy for patrons to keep and collect. Each time two bears are purchased, one will be donated to a local nonprofit organization.
These plush toys are ideal as holiday presents for loved ones, especially with the Christmas rush fast approaching. They not only make your loved ones happy, but they also have a significant influence on the lives of  children in need. 
The days ahead are going to be even more awesome because SM malls are throwing parties, setting up Christmas markets, and planning loads of fun stuff for the whole holiday season.
Visit the Christmas Centerpiece at SM City Marikina to celebrate the joyous and loving season of the year!
If you want to stay in the loop, just check out https://www.smsupermalls.com or follow SM Supermalls on Facebook, Twitter, and Instagram at @smsupermalls. You won't want to miss any of the fun!