Sun Life Chief Client Experience & Marketing Officer Carla Gonzalez-Chong, sixth from left, led the opening of the Sun Life 3×3 Charity Challenge which was graced by celebrities

Various communities in the Philippines, Indonesia, Hong Kong, Malaysia, Singapore, and Vietnam will soon get to enjoy revitalized basketball courts and basketball training programs as Sun Life donates PHP 40 million to promote healthier lives among marginalized youth across Asia.

The philanthropic program will be mounted in partnership with Beyond Sport, a global sport-for- social-change foundation. This is in answer to the 2022 Active Healthy Kids Global Alliance report sponsored by Sun Life, which showed high levels of physical inactivity and sedentary behavior among children and adolescents across Asia, contributing to high rates of cardiovascular disease, type 2 diabetes, obesity, mental health challenges and other damaging health outcomes. The report further showed, that in terms of overall physical activity, Hong Kong and Malaysia attained a grade of D, while Indonesia, the Philippines and Vietnam received an F, which means fewer than 20% of children ages 6 to 17 achieve an average of at least 60 minutes per day of moderate to vigorous physical activity across the week.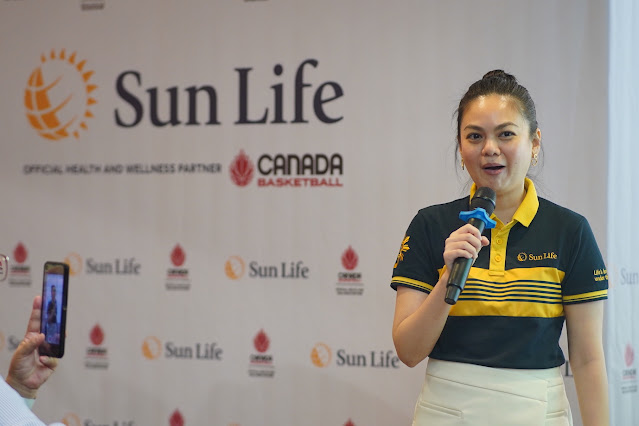 Sun Life Chief Client Experience & Marketing Officer Carla Gonzalez-Chong




"Promoting movement is an important aspect of Sun Life's health and wellness advocacy. We constantly explore fun and engaging ways to promote it among Filipinos, especially the youth," said Sun Life Chief Client Experience and Marketing Officer Carla Gonzalez-Chong. "For this particular initiative, we took inspiration in our country's love for basketball so we can encourage everyone to make physical activity a part of their lifestyle."

For his part, Beyond Sport Executive Director Fred Turner highlighted how young people globally face barriers to accessing sport and all the advantages that come with it. "Often, that barrier is as simple as having a safe space to move and play," he said. "We are proud to partner with Sun Life to improve physical and mental wellbeing outcomes for marginalized youth. We hope this program, built with community and sustainability in mind, will help them develop life-long habits that will allow them to thrive."







Sportscaster Apple David, Sun Life Chief Client Experience & Marketing Officer Carla Gonzalez-Chong, and basketball players Jollo Go and Marc Pingris at the mediacon
The initiative is part of Sun Life's #MovementMatters campaign, which aims to promote physical activity as an important aspect of living healthier lives.


#MovementMatters gains momentum

The campaign earlier kicked off with a 3×3 charity event simultaneously held in Manila and Jakarta, Indonesia from August 18 to 20.

The Manila leg, dubbed "Sun Life 3×3 Charity Challenge," was held at SM Megamall with a total of 349 participants led by various celebrities and basketball influencers such as Gab Banal, Ael Banal, Brent Javier, Jollo Go, Andre Felix, Thor Gomez, Brent Paraiso, John Custodio, Axel Torres, Pat Sugui, Kirst Viray, Ralph Molina Martin Reyes, Miguel Aytona, Hendrix Jim, and Martin Javier.

Sun Life donated PHP 4,000 for every participant in both Manila and Jakarta, and for every like, share, comment, and post on social media with the hashtag #MovementMatters, paving the way for a total donation of PHP 40 million.

The event also aligns with the participation of Team Canada and its top players in the 2023 FIBA Basketball World Cup happening in Manila. Sun Life is the Official Health & Wellness Partner of Canada Basketball.

"We're thrilled about the momentum we've set for the #MovementMatters campaign and look forward to everyone's continued support," Gonzalez-Chong said. "With our concerted efforts, we can certainly help more people live healthier lives."


Kids showed off their basketball skills at the Sun Life 3×3 Charity Challenge.