This is a sponsored post but all opinions are mine. 
Hair is our crowning glory, it is one of the factors that can make or break our look in general. Over the years our hair becomes a revolutionary statement of what we want to represent, may it be to look more professional, edgy or trendy. Before I got my first hair color I was afraid of the hair myths regarding hair loss or the fact that the hair dye would not go well with my skin color. We all want to breakout of these stigmas and explore different hairstyles without risking our natural crowning glory. I listed down reasons how women can benefit from using wigs and how it can be applied on their daily lives.
Wigs  can save you a lot of time
There are many women who are bustling and making the daily grind without the luxury of going to a salon. You might be a student balancing classes and project deadlines. You might also be a mother and wife who works full-time and still manages the household or you might be a modern day girl just like me who is always on the go and traveling. One practical and time-saving approach to having a great day while dealing with a busy schedule is wearing wigs.
2.  You can experiment with a new look
There are so many trends nowadays and I myself can hardly keep up. From Tumblr inspired rainbow locks, ombre beach hair to the Pixie cut. Many women are afraid of changing their hair looks as it can be damaged in the long run and the fad of these hairstyles change ever so often. That is why wearing wigs are truly beneficial, as you can change your look and be trendy at the same time. You can sport a short haircut without the regret of cutting your natural locks.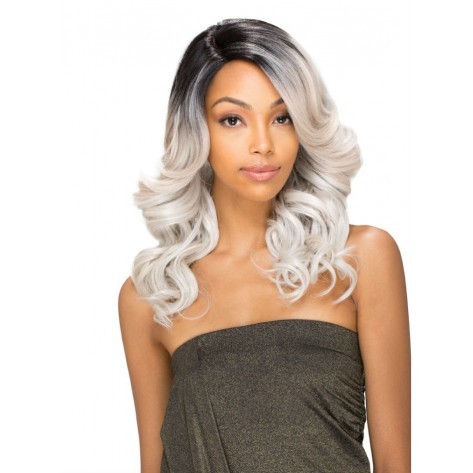 3. Wigs can mask hair problems
As we age our hair gets thinner and many women experience hair loss. Hair loss can be caused by improper care of our hair, poor nutrition or by illness such as cancer. This issue can take a toll on a woman's confidence and the ideal solution for this is by wearing wigs.
4. Wigs can save us from a bad hair day and serves as protection to our hair.
Who does not want a well styled hair in the morning? I myself go through the phase of having a bad hair day as it tends to be annoying and goes limp. You can now go anywhere with great hair by using easy to style wigs. Our hair goes through a huge amount of stress from bleaching, coloring, and can be damaged from heat. Wigs serves as protection to give time for our natural hair locks to grow stronger and healthier. The weather can wreck havoc and lessen the production of our hair. Wigs can serve as a protective barrier in weather- related hair damages.
5. Wigs are affordable and it can help you save money
Having multiple options for wigs can save us tons of money. The greatest advantage of having  wigs is if the style is no longer fashionable, you can always revisit the wig a month later without spending more money. It can save a lot of time going to the salon monthly to style your hair as wigs are very versatile in giving options for your style inspiration. The most important thing is to take good care of the wigs so that it can be used for a long time
You deserve to wear a crown that will cater to your preferred style and budget. Divatress offers various selection of wigs and black hair care products.