WoWS: Legends is ready to turn the tide in a limited release, featuring full cross-play and cross-progression with consoles
PHILIPPINES (September 5, 2022) — Wargaming, publisher and developer of the naval multiplayer free-to-play game World of Warships, is launching World of Warships: Legends for Android and iOS in Philippines and Canada, where players will be able to experience the full spectrum of naval exploits available in the console game, using their smartphones and tablets.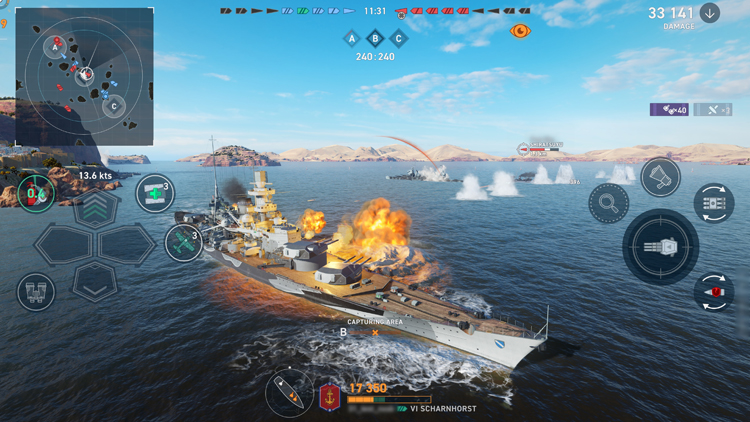 Helm destroyers, cruisers and battleships and enjoy all sides of World of Warships: Legends, including campaigns, seasonal modes, whole national fleets, and commanders, all in the palm of your hand! This September update will also feature both console and mobile players meeting together in Ranked battles for the first time. Help or defeat each other on the battlefield no matter what device you have!

Hop between devices at will

This also marks the beginning of Legends offering full cross-progression between consoles and mobile devices. Players with existing console accounts will be able to synchronize their accounts and continue playing with the mobile version exactly where they left off! When you're ready to play at home, get back on the couch and take advantage of the console version!

Full speed ahead!

With this release, progress for existing mobile accounts will be reset due to the finish of the beta test. Legends for mobile devices will be receiving updates simultaneously with the console version and will integrate seamlessly with the Legends universe. Premium and researchable ships will be readily available with a few exceptions and players will have full control over their naval careers from their mobile devices.

Cadets in Canada and the Philippines, go to Google Play Store from the 5th of September or Apple App Store on the 7th of the same month, download World of Warships: Legends and prepare to turn the tide!