Staying  at home, isn't easy at it sounds considering the pandemic has been overstaying for quite a long time. However, being home all the time means isolation and can lead to boredom.  This lockdown has sparked not only our creativity, it also increased our productivity. With all the time in our hands we find different ways on how to cope with having cabin fever. 

For me playing video games is a way to relax. Accomplishing simple tasks and getting rewarded by high scores gives you a sense of achievement. Also, it helps me to escape stress after a hard day at work. It's a form of inexpensive entertainment too. It helps me to stay connected with others and of course to beat boredom.
What could be more enticing than playing games without subscriptions? Because of physical distancing, everybody's home and are active online. Since some game developers are offering them for free or at ridiculously big discounts, more and more people are now into gaming more than ever. It's having fun without the cost.
An alternative to multiplayer online games are browser based games which are always accessible. I find it more convenient as I can play them on my PC, laptop, tablet, or even on a smartphone.
Imagine passing the time when you're on a long trip or commuting to and from work. For long drives, access to this form of amusement keeps youngsters and adults alike entertained.
It's amazing how gaming technology has progressed through the years. Amazing graphics, crisp sounds, and different game features can be expected of them making it more enjoyable. It caters to everyone young and old.
I was more active in playing browser based games when I was younger. Personally I prefer to play games that are not taking a lot of space on my devices. Good thing that I stumbled on a website like
Plays.org.
It saves space on my phone as I can play it on the PC or just the browser on my phone. The uninterrupted game play is also a plus for me as their games don't show any pop up ads. 
Here are some of the games that I recently played :
I'm a sucker for classics such as Falling cubes, a modern take on the logic puzzle game of Tetris. It sticks to the original rules but is different in appearance as it delights its users with candy colored blocks. Press right or left to place the cubes on the desired position and rotate clockwise or counter-clockwise by using up or down on your keyboard. Complete as many lines as you can. There's an option for playing it as a web application too. 
This is one of my favorites and it reminds me of the Zuma game. This is a ball-chain game where players must get three or more balls in a row of the same color to remove them from the chain. I honestly spend a lot of time playing this one. It's the perfect game to play if you are stuck in traffic or commuting for work.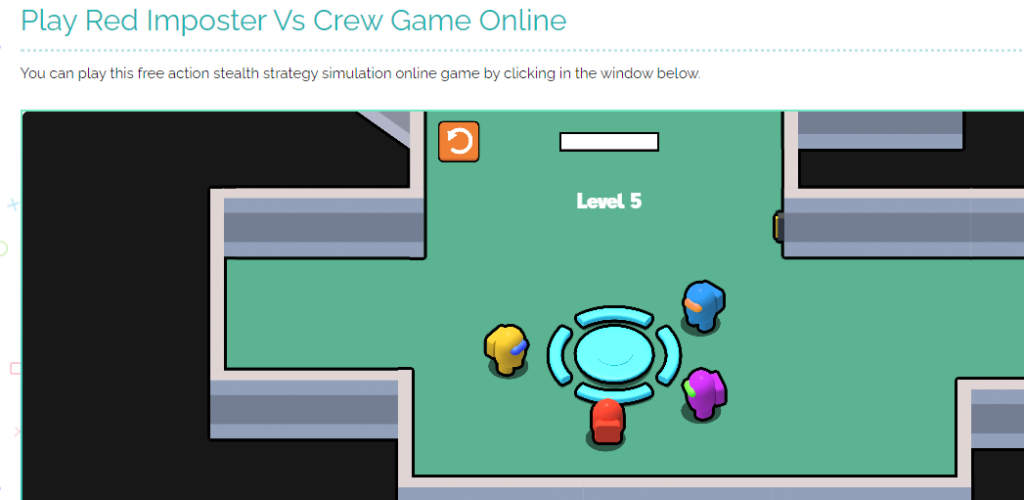 Almost everyone got hooked with Among us last year. Even several gameplays have been posted by different streamers.  I was among those people who loved that game as it challenged me to survive when I was a crewmate and to be more strategic when I was an imposter.
So imagine my surprise when I discovered this game.  The only difference is you will be an imposter by default and  there is no emergency meeting when the body is discovered.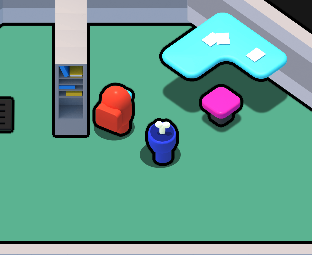 The vents can still be used to hide or be transported to another room. The number of the crew increases as the level goes up. The aim of the game is to kill the crew without being discovered while collecting the money on their bodies.  It's a truly a more relaxed version and I just wish that there would be an option to choose the color of the imposter. 
This one is like a combination of  Plants vs. zombie and the typical typing game. This one is fun and quite challenging as there are different waves of zombies. In earlier levels, the zombie moves slow but as you progress they will move faster.  Accuracy and timing should be balanced in conquering this game.  This game is generous as it gives you four lives.  If you lose your rhythm by mistyping one letter, you  can pause for a second and then continue typing again. 
I can't express how  much I love this game. I play it after work hours and especially spend a lot of time trying out different strategies over  the weekend.  The most exciting thing about this game is that the map  structure changes everyday. 
This is a tower defense game where you can place towers on different location on the fields. The aim of the game is to stop the waves of orcs from entering the end of the field. There are four types of tower that you can lay on the field such as ballista, torch, cannon and time warper.
You can upgrade these towers once you earn enough money. You can also control the speed of the game up to 3x.  This is quite a laid back game as there is no timer, you can take time to plan your strategy. 
Beating boredom is quite easy when you find a game that fits your mood or if you just want to relax after a hard days work like me. If you don't know what  game to start playing then  I suggest to  check the footer of the website for the categories. There truly is something for everybody to play with.  Let me know in the comment box below what your favorite classic games are?