The rainy season is here and it might be a relief from the scorching heat that we experienced last season but it also brings about many skincare woes.
If you have oily skin, the damp weather can trigger excess sebum production that can cause more acne breakouts. And due to the high humidity, those who have dry skin might experience inflammation, redness, and flaking.
Good thing there is a local brand like Hello Glow on Shopee which offers affordable and cruelty-free skincare sets that can address some of our most common skin concerns.
Listed down below are skin-saving solutions to get you ready for the rainy day season:
Mosquitoes are running more rampant during the rainy season. Since June is Dengue Awareness month, we should use products that will protect us and our family from these annoying insects.
𝐇𝐞𝐥𝐥𝐨 𝐆𝐥𝐨𝐰 𝐂𝐢𝐭𝐫𝐨𝐧𝐞𝐥𝐥𝐚 𝟒-𝐢𝐧-𝟏 𝐁𝐨𝐝𝐲 𝐋𝐨𝐭𝐢𝐨𝐧 not only moisturizes and softens the skin, it also helps to reverse signs of skin aging. This is safe for all skin types. It is quite handy during travel so you can have extra protection anytime anywhere. Recommended for those who want to achieve that soft, glowing skin while effectively repelling mosquitoes as this is formulated with Citronella.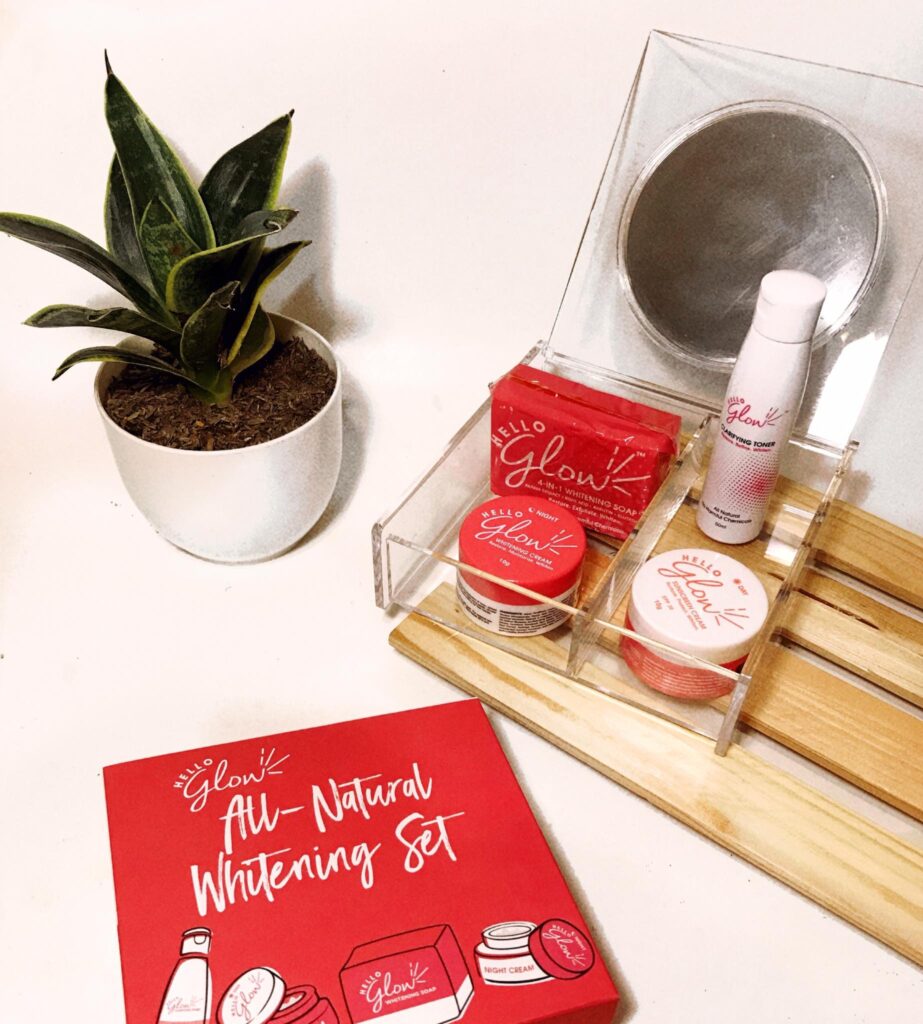 Dealing with active breakouts doesn't stop at treating the bumps. You also have to lighten the dark spots and acne marks. The rainy season will make those who have dry skin, experience flaking. Of course we don't want a product that will make our skin peel.
Hello Glow All-Natural Whitening Set is a gentle whitening set that is formulated with plant and fruit-based ingredients like Apple Fruit Extract, Glutathione, Arbutin, Papaya Extract, Vitamin C, and Kojic Acid. This set helps in brightening and maintaining that glowing, softer skin. This set is suitable for those who have normal to dry skin. It can be safely used by teenagers, those who have sensitive skin, pregnant, and even lactating mothers.
Currently battling an active breakout or maskne? This set is formulated with ingredients like Salicylic acid( BHA) and tea tree that can help in cleansing your skin and minimize those inflamed pimples. It is suitable for those who have acne prone skin type. Get clear skin with just 3- easy steps!
Now, this is a treat for those who have deeper skin issue. This set is formulated with compound active ingredients like PHA's, Bakuchiol, Niacinamide, and Micro-encapsulated retinol that helps repair the skin.
It will leave your skin with visibly refined tone and texture. It will help in rejuvenating your skin without pain and without disrupting the skin's barrier.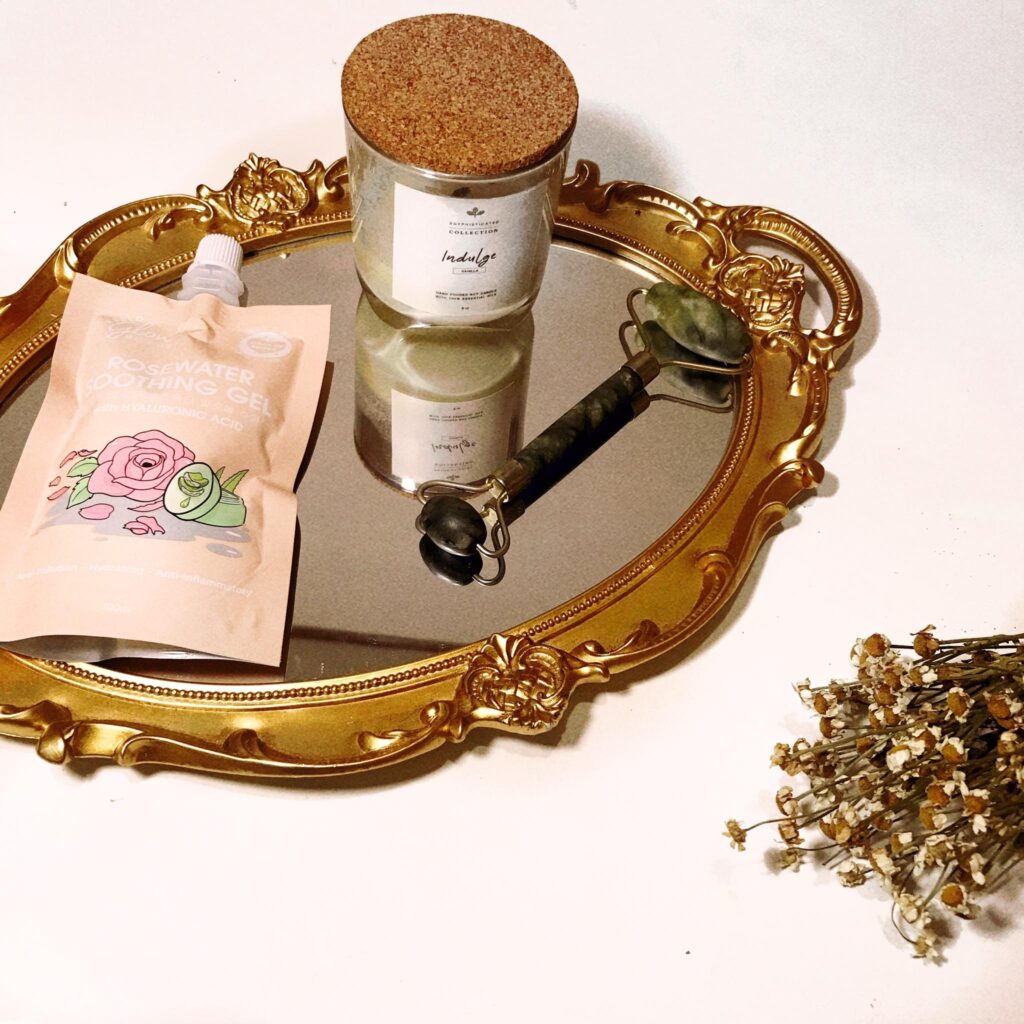 This handy rosewater gel helps in reducing skin damage caused by UV rays, pollution, and environmental stressors. This is formulated with Aloe Vera Extract to soothe irritated skin and Hyaluronic Acid to help you achieve that moisturized, supple looking skin.
Maintain that smooth and glowing skin this rainy season and enjoy up to 50% off on Hello Glow Products at Shopee. You also get as much as P700 discount if you purchase their skincare sets.