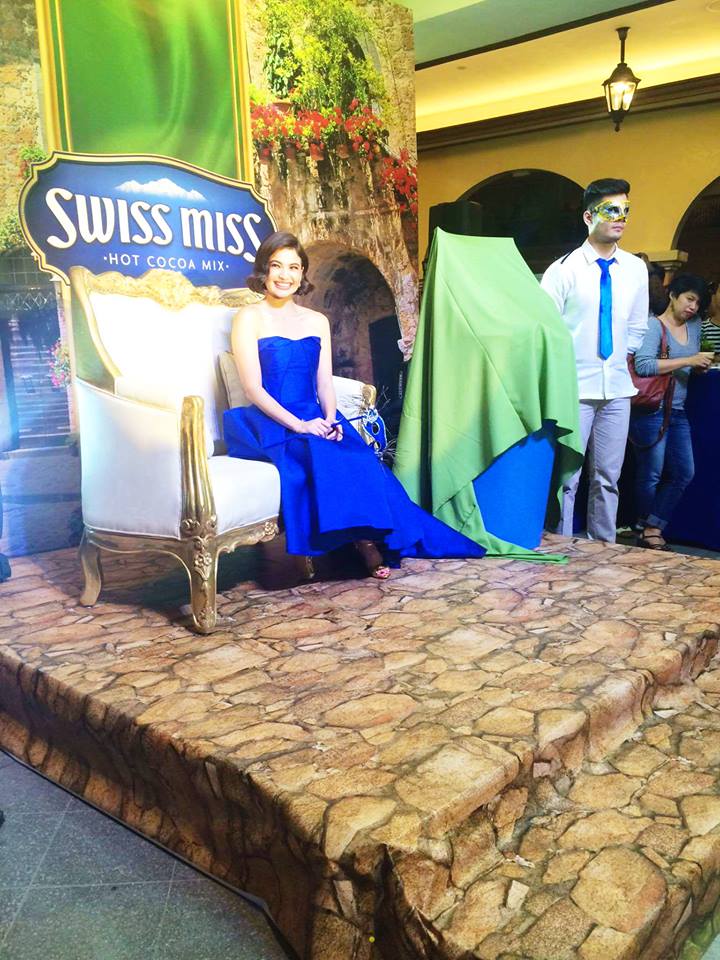 In Italy "La Dolce Vita" which literally translates to the "sweet life," celebrates the Italians flair for passion, romance and life's luxuries from savoring sumptuous meals with family and spending moments with friends and loved ones to listening to passionate music and donning the latest fashion pieces. Indeed, in this wondrous country, everyday  is truly La Dolce Vita!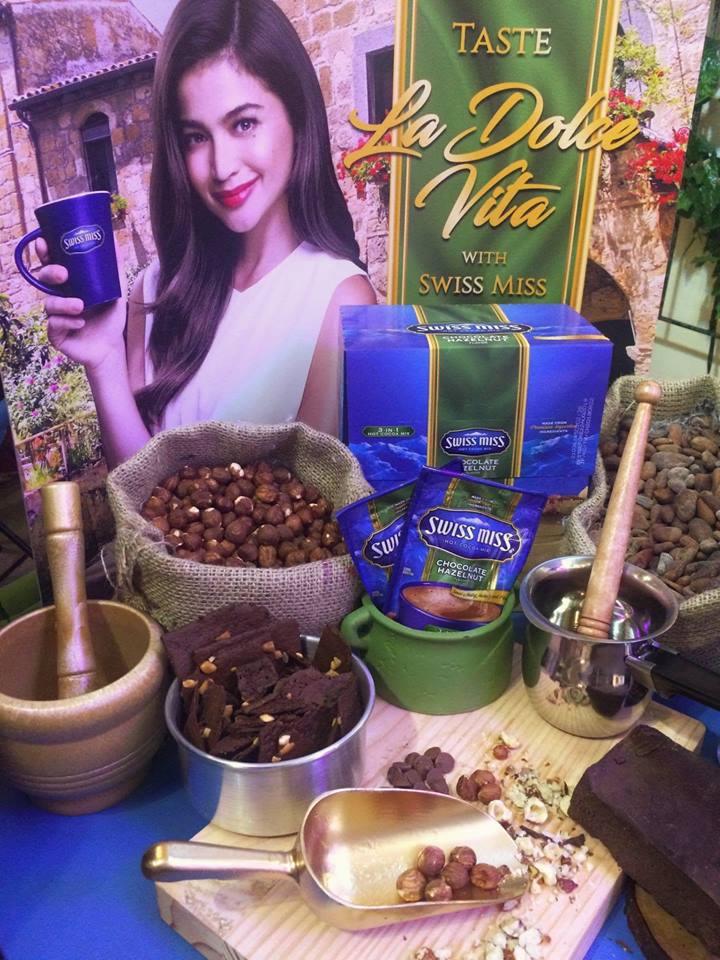 Swiss Miss, the world-famous chocolate powder drink  draws inspiration from this luxurious Italian lifestyle as it introduces its newest flavor that evokes the romance and passion of Italy- Swiss Miss Chocolate Hazelnut, Made from premium,  imported cocoa and real milk,Swiss Miss Chocolate Hazelnut fuses the aroma and the flavor of roasted, buttery hazelnuts with silky, creamy and frothy chocolate. It's truly a feast of the senses!
"We're proud that the Philippines is the first country in the world to try this new flavor. The new Swiss Miss Chocolate Hazelnut flavor is truly a very exciting because of hazelnut's unique taste and aroma," said Cathy Castro, Swiss Miss Asia marketing manager.
An affordable indulgence with the right balance of creaminess and sweetness, the new Swiss Miss Chocolate Hazelnut can be consumed hot and cold, at home or even on-the-go.
Living "la dolce vita" is the first ever global Swiss Miss endorser, Anne Curtis. Aside from hosting a top variety show, the princess of all media is also an actress, host and award-winning endorser whose daily activities on social media garners millions of followers.
Anne embodies the essence of the brand by finding the time for leisure and travel in spite of her busy schedule and rewarding herself for her successes. Her recent trip to Italy showcased her passion for life's pleasures, such as food, fashion and love.
"Work is important, but we should also allow ourselves the well-deserved indulgence by enjoying life and rewarding ourselves after hard-won victories- big or small. with Swiss Miss Chocolate Hazelnut, this is possible anywhere-at work, at home or even while travelling!," said Anne.
Experience la dolce vita by enjoying life's little pleasures and rewarding yourself with the new Swiss Miss Chocolate Hazelnut.
Swiss Miss Chocolate Hazelnut is now available in  leading stores and supermarkets nationwide. For more updates, visit Swiss Miss Philippines on Facebook and follow them on instagram @SwissMissPH
This is a Press Release