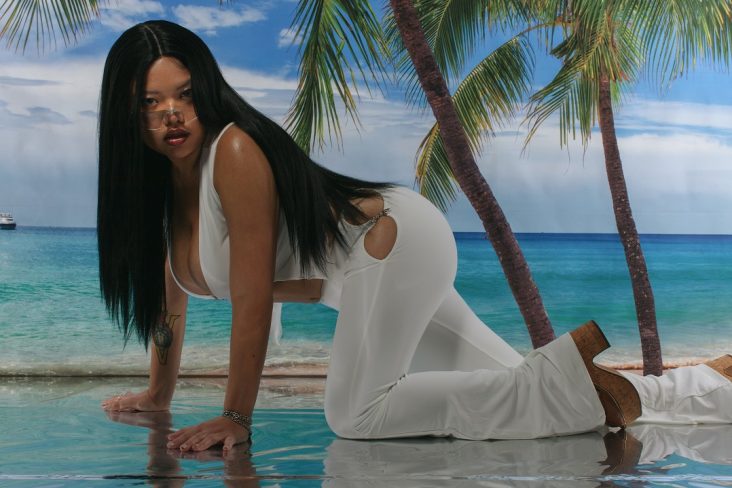 Singaporean-Filipino singer-songwriter Ysa Yaneza returns with an island-tinged, dance-pop track that evokes the days of Y2K aesthetics and frosty digital futurism.



Her new bop "1Nightwitu" celebrates women empowerment and encourages young ladies from varying cultures and upbringing to embrace their sexuality and value their self-worth.



According to the indie pop star and social media influencer, the song is also about knowing one's self, exuding confidence, and promoting self-love, especially in a time where modern society still puts a conflicting pressure on how women should carry themselves in public.

"I'm really glad that I've stepped up my game in terms of completely understanding my individuality and sense of self," said the promising newcomer. "This energy somehow reflects my work, and I'm really proud of how it has honed my artistry and way of thinking on a musical and visual level."

The upbeat jam is penned by Ysa Yaneza herself, and co-written/produced by LA-based artist Shubu, who has worked with international music acts such as Paul Cherry, Anna Burch, and Dorian Electra. Grammy-nominated sound engineer Stuart Hawkes, who has shaped records by artists ranging from Charli XCX and Disclosure to Lorde and Mabel, also mastered the track, giving it a fuller, more intricate musical direction.


"For mastering, it was pretty last minute and I was so thankful that Stuart Hawkes was able to work on the track according to schedule," the eclectic pop act shares. "I was looking up albums that I really liked from artists I would say influenced my sound and artistry, and that I wanted my songs and EP to have a similar sound direction, and I realized most of them had actually worked with Stuart Hawkes so it was a definite go for me."

"1Nightwitu" is the official lead single of her upcoming self-titled EP, YSA, which follows journey towards heartbreak, reinvention and womanhood. Its accompanying music video, which was directed by Jaig D Guzman will be released on 04 October 2022.

Ysa will also be embarking on a Manila Press Tour this Nov 2022 to promote the EP. Aside from music, Ysa has garnered over 32,200 followers on TikTok with her original skits, style and personality.

"1Nightwitu" is out now on all digital music platforms worldwide.