Summer is here! If you're looking for a quick getaway from the metro, Batangas and La Union are your best bets but if you want to wander a little further, Camarines Norte is the spot for you. Camarines Norte is recently getting a taste of the spotlight as it is becoming the hottest tourist destination. So much is in store for its visitors: surfing, kayak surfing, island hopping, kiteboarding, paragliding, paramotoring, trekking, or simply dipping in its cool blue waters and frolic in the sand. I recently visited Daet in Camarines Norte where the Bantayog Festival is held. Bantayog translates to monument and it pays tribute to our National hero Dr Jose Rizal and to Filipino heroes that fought in the Spanish era and in the second world war. According to history, a monument was built two years post our National hero's execution. An interesting fact is, the monument originally concealed his name from the eyes of the colonizers but later on after the revolution, his name was finally engraved.
2018 marks the 93rd founding anniversary of Camarines Norte and the 14th Bantayog Festival. Seven contingents vied for the title as the grand winner of this year's fest donning elaborate costumes and masks with props accompanied by the bands.
1. Boyuboy Festival of San Lorenzo Ruiz
Boyoboy or Boyuboy means pagborogkos in the local dialect which translates to their post harvest activity. San Lorenzo Ruiz is home to the Queen Pineapple which Camarines Norte is famous for.
2. Pinyasan Festival of Daet
It was in the year 2009 when Daet set the record for the longest pineapple chain in the Guinness Book of Records during the Pinyasan Festival . The celebration promotes the Formosa variety of pineapples which accounts as the sweetest kind.
3. Rahugan Festival of Basud
Rahug means many coconuts. Their festival celebrates the spirit of solidarity among its people, their love for their family, and peaceful living.
4. Mananap Festival of San Vicente
The festival's chants and street dancing shows their love and care for the environment especially to the the Mananap Falls, the tourism pride of the municipality.
5. Palong Festival of Capalonga
Their festivity is derived from the abundance of the "rooster combs" or "palong manok" also known as "Capalongan" shortened to Palong.
6. Padayog Festival-Sta. Elena
The name of the festival is derived from the word Padayog: palay, isda, at niyog (rice grain, fish, and coconut) which are the main produce of Sta Elena.
7. Pabirik Festival-Paracale
Street dancers holds a Pabirik during their celebration. It is a tool made of a strong circular wood used by miners in Paracale.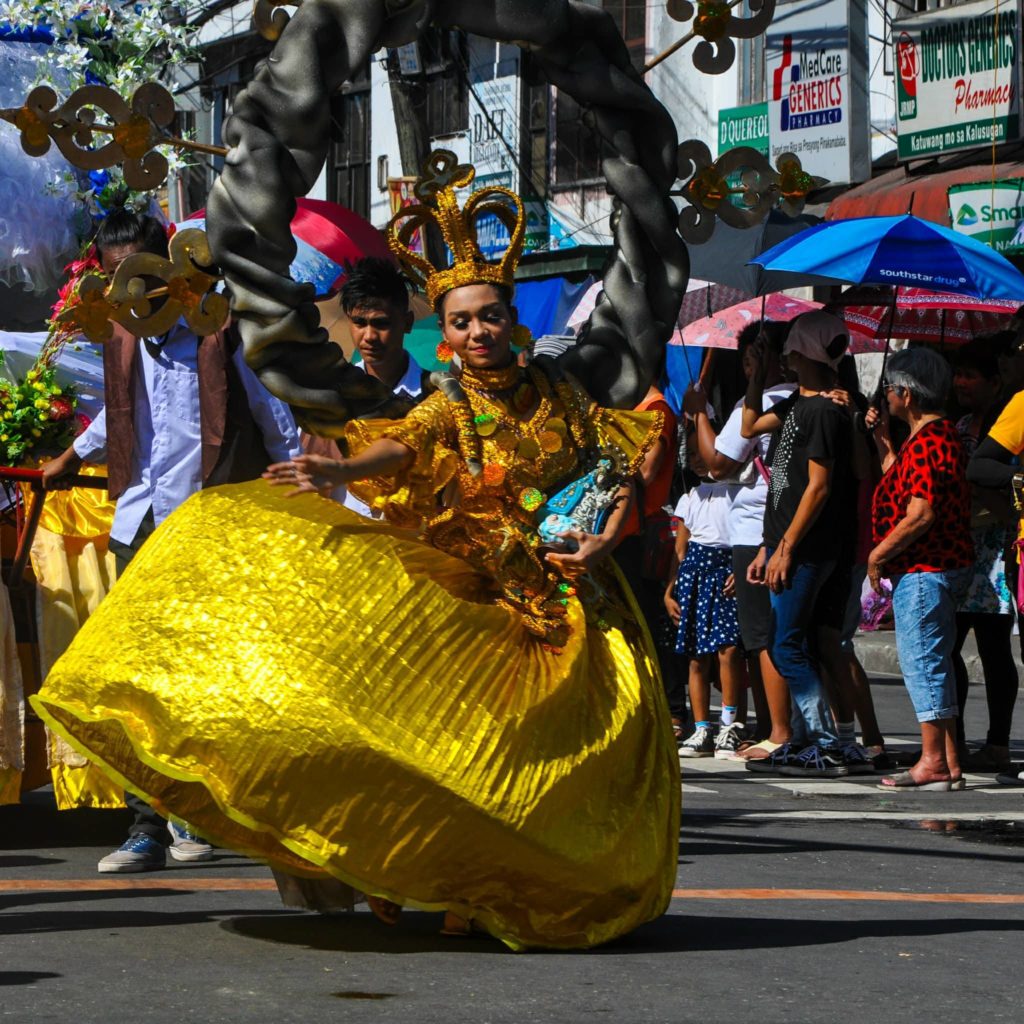 List of Winners for Bantayog Festival 2018
Major Awards:
Festival Champion (PHP200K) Padayog Festival, Sta. Elena
1st Runner Up (PHP150K) Palong Festival, Capalonga
2nd Runner Up (PHP100K) Rahugan Festival, Basud
Minor Awards:
Best in Moving Choreography-Palong Festival, Capalonga
Best in Music-Rahugan Festival, Basug
Best in Costume-Padayog Festival, Sta. Elena